FOUNDING SPONSOR: JUMEIRAH GROUP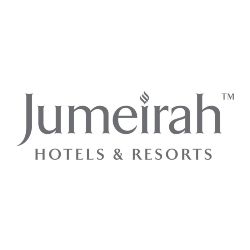 No business group could function without a well respected and trusted hotel brand to host and cater for our numerous events throughout the year, and we're very proud to say ours is the world class Jumeirah!
Company descriptor: Jumeirah Hotels and Resorts is a luxury hotel company, which has had a distinct impact on the global hospitality market for the past two decades. Jumeirah has transformed the way that luxury is defined as exemplified by its flagship hotel, Burj Al Arab Jumeirah.