Immigration developments in the MENA Region
Date Posted:Tue, 4th Dec 2018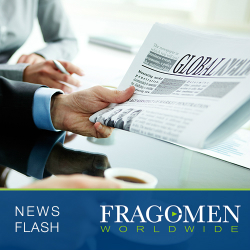 Updates relevant to Foreign Nationals and Foreign Residents across the MENA Region
United Arab Emirates
Effective immediately, citizens of Mexico are eligible for visa-free entry into the United Arab Emirates (UAE) for stays of up to 180 days. Travellers will receive an entry stamp upon arrival. Previously, nationals of Mexico had to apply for a UAE visa prior to travel.
***
The Cabinet of the United Arab Emirates announced new conditions for the issuance of long-term (five- or ten-year) residence permits for investors, entrepreneurs, scientists, specialists, owners of leading internationally-recognized companies, foreign nationals with exceptional talents and outstanding students. Currently, residence permits in the UAE, including these for investors, are issued with a maximum validity of three years. The Cabinet is expected to announce additional details of the new law, including the implementation date, in the coming weeks.
Qatar
Ministry of Interior of Qatar has restricted visa-on-arrival regulations for Indian nationals. Effective 11 November 2018, visitors from India must meet the following conditions:
-Have a passport valid for at least six months from the date of entry;
-Have a confirmed return ticket and hotel reservation; and
-Present a valid credit card issued in the name of the traveller (or head of the family if travelling with dependents).
Additionally, the visa cannot be extended in-country for additional 30 days. Previously, one extension was permissible, and no credit card was required.
***
Foreign nationals with work residence permits sponsored by employers in Qatar Financial Centre (QFC) and Qatar Science and Technology Park (QSTP) continue to require exit permits for departure from Qatar.
Effective 28 October 2018, the exit permit requirement was waived for all categories of foreign nationals who fall under the Qatari labour law (with some exemptions) which means that domestic workers and dependents still need to obtain an exit permit to leave Qatar. QFC and QSTP are considered special economic zones and do not fall under the country's labour law, therefore foreign nationals employed in companies within these two jurisdictions cannot benefit from the exit permit exemption.
Saudi Arabia
American citizens travelling to Saudi Arabia can now obtain visit visas with validity ranging from six months to up to five years. Previously, visitor visas for U.S. citizens were typically issued with a validity of five years and applicants could not opt for a shorter validity.
***
Employers in Saudi Arabia no longer need to conduct labour market testing before a block visa request is adjudicated, as the advertising requirement for available job openings has been relaxed by the Ministry of Labour and Social Development (MLSD). Employers can now submit their block visa requests directly through the MLSD electronic portal.
***
The Saudi Council of Engineers (SCE) has launched a new online service, called 'Ejttiaz', for the registration of foreign engineers and select technicians seeking employment in Saudi Arabia in both the public and private sectors. Registration must be completed prior to signing an employment contract and obtaining a work visa; the completed registration grants temporary membership in the SCE and allows the applicant to start an immigration process. Previously, foreign nationals had to complete the registration after the arrival in Saudi Arabia and before securing their work permit and Muqeem Card.
***
The General Organisation for Social Insurance and the Ministry of Labour and Social Development has launched a new initiative that allows employers in the private sector to upload and update electronic versions of employment contracts for their Saudi and foreign employees. The new initiative aims at ensuring the conformity of employment contracts with private sector regulations, ensuring the accuracy of data recorded in agreements and reducing labour disputes between parties. It also allows employees to review their contract online. It is expected that the registration process will become mandatory for all employers in Saudi Arabia in the near future.
Oman
The Ministry of Manpower has extended the suspension on the issuance of new work visas for several categories of foreign employees in certain professions, including sales representatives and workers in construction and cleaning services, for another six months. Suspension on the recruitment of foreign manpower in these categories has been in place since 2013 and 2014. Additionally, in January 2018, the Ministry of Manpower issued a decision suspending the recruitment of foreign national workers in 87 other professions across various industries for six months, which was later extended, and it is still effective until January 30, 2019.
Iraq
Foreign nationals holding a residence permit issued in Federal Iraq must first cancel it before they can obtain a residence permit for Iraqi Kurdistan, according to an announcement by the Kurdish immigration authorities. Those visiting Iraqi Kurdistan can remain for up to 30 days, after which they will be required to cancel Federal Iraq's residence visa and obtain a residence authorisation for Kurdistan.
Egypt
Foreign nationals who invest in real estate in Egypt will soon be eligible for a residence visa, according to the announcement by the Cabinet of Egypt. The implementation date of the new law is yet to be confirmed.
Middle East
The Ministry of External Affairs in India has issued a note deferring the requirement for obtaining Emigration Clearance before departure from India by select categories of Indian nationals traveling for employment to eighteen countries. It is not clear when the rule will be reinforced again in the future.
Indian nationals traveling for employment to one of eighteen countries, including the United Arab Emirates and Saudi Arabia, are required to obtain an Emigration Clearance before exiting from India. This requirement initially applied only to those whose passport was endorsed with a notification 'Emigration Check Required' (ECR), however, effective November 2018 the Emigration Clearance obligation was imposed also on those Indian nationals whose passport is not endorsed with the ECR notification (also referred to as 'non-ECR' or 'ECNR' passports).