Immigration developments in the MENA Region
Date Posted:Mon, 6th Aug 2018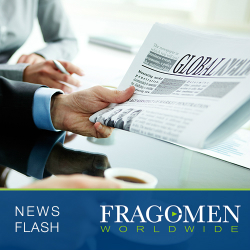 United Arab Emirates
Effective immediately, citizens of Barbados are eligible for visa-free entry into the United Arab Emirates for stays of up to 90 days.
***
In its latest announcement, the Ministry of Foreign Affairs and International Cooperation has clarified that Qatari citizens who currently reside in the United Arab Emirates (UAE) are not required to apply for any permission to continue their residence in the country. However, they are encouraged to obtain a prior approval for re-entry into the country should they decide to depart. Qatari citizens overseas, seeking entry into the UAE must obtain entry clearance prior to travel. Approvals can be requested through a helpline (+971-800-26-26) set up by the UAE Government in June 2017.
***
The Federal Authority for Identity and Citizenship has announced that the amnesty for illegal residents in the United Arab Emirates (UAE) will last for three months, starting 1 August 2018. The initiative called 'Protect Yourself by Modifying Your Status' will allow foreign nationals to regularize their status by either leaving the UAE without paying a fine and without facing a return immigration ban (only those who entered illegally will be subject to a two-year entry ban), or by changing their sponsorship inside the country. Nine service centres are established across the country to assist individuals with the application process, in addition to a toll-free number 800-80 for phone inquiries.
Qatar
Work visa labour approvals issued in Qatar in or before 2016, that have not been used by companies will be cancelled in September 2018, according to the announcement by the Ministry of Administrative Development, Labour and Social Affairs (MADLSA). Upon cancellation of such approvals, companies may proceed to re-apply for new block visa requests through the MADLSA's electronic portal. Work visas that have already been approved and issued, but that have not been used, will not be affected.
Saudi Arabia
Employers in Saudi Arabia can again change professions on their employees' work and residence permits, as the Ministry of Labour and Social Development has reinstated the job title amendment process. To benefit from the service, employers must be classified under green or platinum rating in the Nitaqat system. It is not yet clear whether the service will be available permanently or for a limited period of time only.
Oman
The Capital Market Authority (CMA) announced a new policy currently under review that would mandate that health insurance coverage is provided to all private sector employees and visitors in Oman. The CMA is working with the Ministry of Health and the Royal Oman Police on mechanisms for the issuance of health insurance to visitors at border posts. It has not been announced when the new requirement will be effective.
Bahrain
The Bahraini government has issued a new law mandating that health insurance coverage must be provided to all citizens, residents and visitors in the country. Proof of insurance is expected to be compulsory for the issuance and renewal of employment and residence permits in January 2019, when the law will come into force.
***
The Ministry of Interior has issued a decision extending the validity of residence permits under personal sponsorship in Bahrain for up to five or ten years. Previously, such a visa was issued with a maximum validity of two years. The government fee for the two-year residence permit under the personal sponsorship program remains the same (BHD 200); the five-year permit costs BHD 400; and the ten-year permit is BHD 600.
Egypt
Foreign nationals seeking employment and residency in Egypt should expect extensive security screening that may delay their immigration process, following the extension of state of emergency in the country and the National Security Authority scrutinizing all immigration applications. Egypt first imposed the state of emergency in 2017; it is now extended for additional three months starting from July 14, 2018.
About Fragomen
Fragomen is recognized as the world's leading immigration services firm. We provide comprehensive services for short-term and long-term international assignments, permanent transfers and the local hire of foreign workers. Our knowledge of international legal, regulatory and policy issues allows us to provide our clients with strategic advice and effective and efficient immigration solutions to assist them in achieving and maintaining a competitive edge in the global marketplace. No other firm can match our size, scope, talent or resources. With more than 2,400 immigration professionals throughout over 40 strategically located offices across 20 countries, we offer the highest caliber of migration services available on a global, regional or country basis. Our expansive global network is cohesively unified and connected through use of our proprietary, immigration-specific technology.
Visit our website www.fragomen.com or contact us at dubaiinfo@fragomen.com to learn more about our company and services.