Diversity, Equity and Inclusion (DEI) and the BBG by Board Director for Progression
Date Posted:Wed, 15th Nov 2023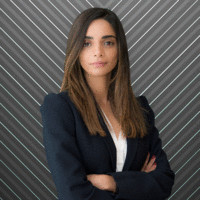 The essence of a thriving business community isn't just in its numbers but in the diversity of its voices, the fairness of its practices, and the inclusivity of its actions. At the British Business Group, we're committed to ensuring that these principles are woven into the very fabric of our organisation.
Following a recent meeting between our Business Team and Board, we reflected on our current standing in terms of Diversity, Equity, and Inclusion (DEI). Our analysis paints an encouraging picture: we are drawing members who broadly mirror the working British expat population in the UAE in terms of gender (33%) and ethnicity (11%)*.
However, data is just the starting point. It's essential to understand the story behind the numbers and to ensure that our actions align with our DEI mission. To that end, we've updated our DEI statement, which you can read here.
We reaffirm our commitment to:
• Data-driven decision-making: We pledge to use objective data as the foundation of our choices, ensuring transparency and fairness.
• Open challenges: We will actively review and openly challenge our decisions and actions from a DEI standpoint.
• Continuous learning: We aim to make fairer and equitable decisions by recording and implementing lessons learned.
But for these commitments to truly take root, we need the active support and participation of our members.
We ask each one of you to:
• Reflect and act: Let's make BBG a space where we continuously challenge our internal biases in our professional interactions and how we engage with fellow members and partners.
• Share and collaborate: Your innovative ideas, collaborations, and campaigns can be the catalysts that drive our DEI mission forward.
Our journey towards a more diverse, equitable, and inclusive BBG is ongoing. With your support, we're confident we can represent the British business community in Dubai and the Northern Emirates in the best possible light.
You can connect with Zuleka here:
Email: zuleka@thecornerstoneadvisory.com
LinkedIn: www.linkedIn.com/in/zuleka
*BBG member data compared with AI-generated data on British Expats working in the UAE.
BBG DEI Statement:
The British Business Group Dubai and Northern Emirates (BBG) firmly acknowledges the pivotal role of diversity, equity, and inclusion in shaping the future of our organisation.
Our journey towards achieving balanced representation across all demographics is ongoing. We pledge to our members, partners and followers that DEI principles are central to every initiative we undertake. With the invaluable support of our industry partners, the vast expertise within our membership, and the dedication of our existing Board and Business Team, we are committed to making meaningful strides in this direction.
We aim to remain relevant, inclusive, and a source of inspiration for all our present and potential stakeholders. We welcome and actively seek innovative ideas, collaborations, and campaigns that will further our mission. We believe that together, we can create an environment where everyone feels valued, heard, and empowered.