Reform's 10 year birthday bash!
Date Posted:Wed, 27th Sep 2023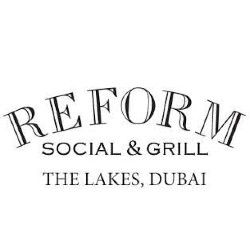 Pre-Birthday Celebrations from 5th October Reform Social & Grill will reveal its incredible pre-birthday activations to begin the 10th anniversary specials. The venue will be fully dressed up for its 10th birthday kicking off from 5th October. A massive collage of memories spanning the past 10 years will adorn the walls of Reform Social & Grill, commemorating the restaurant's journey.
Guest Curated Menu - A Taste of Tradition:
In a unique tribute to its loyal guests for the occasion, the restaurant will present a "Guest Curated Menu" featuring 10 guest favourites, handpicked by 10 of their longstanding regulars. This special menu will be available throughout the birthday month, allowing guests to savor the flavors and stories that have made Reform Social & Grill a cherished dining destination.
Spin the Wheel - A Surprise at Every Turn:
Are you ready for the thrill? Everyone's a winner!
With every visit, you'll have the chance to spin our birthday special wheel and win one of 12 fantastic prizes, making your dining experience even more unforgettable.
10 Dirhams Offer - Unbelievable Deals Await:
Starting on October 5th, Reform Social & Grill will unveil a series of exclusive AED 10 special offers every Monday, through their social media platforms. Expect irresistible deals on pints, main courses, desserts, and more. Be sure to visit our page each week for the exciting reveal!
10-Hour Happy Hour - Cheers to a Decade:
Kickstart your weekend with an electrifying 10-hour Happy Hour every Friday during our birthday month, featuring your favourite drinks at amazing prices for A WHOLE 10 HOURS.
Birthday Month Quiz Nights - Test Your Knowledge:
Join us for our weekly quiz nights that go beyond the ordinary. Dive into engaging questions and charming anecdotes that delve deep into our restaurant's cultural legacy and vibrant present. Gather your tribe every Wednesday for evenings filled with trivia and camaraderie.
Big Birthday Brunch Bash on 21st October
An elaborate fun fair for all, where guests can indulge in a tantalizing barbeque, buffet menu, live music, markets and stalls, carnival games and much more. Witness the giant birthday cake cutting, special anniversary video screening and a big surprise reveal that will add a new identity to Reform Social & Grill. Anyone who books a ticket is set to win a grand prize in a special raffle draw. The fun extends across the whole family with arts & crafts, bouncy castle and roaming entertainment. From 1 pm to 4 pm, make the most of unlimited beverages, food and more with packages at AED 220 (soft drinks), AED 375 (house drinks), AED 99 (kids), free (kids under six).