Clarion's Positive Change Scholarship
Date Posted:Mon, 18th Sep 2023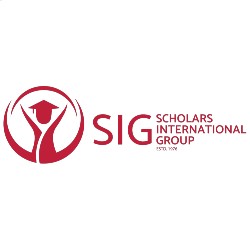 Clarion School, has recently introduced its inaugural school scholarship called "Clarion's Positive Change Scholarship." The school takes pride in promoting positive change within its learning ecosystem and attracting change agents who are committed to making a difference in their communities and beyond.
The scholarship program is open to all students who embody the principles of positive change and are dedicated to making a real impact in the world. The school encourages all eligible students to apply and take advantage of this incredible opportunity.
With the introduction of this scholarship, Clarion School continues to fulfill its aim to support and empower change agents who are committed to driving meaningful and lasting impact in their communities and beyond.
The application deadline is October 5, 2023. For further inquiries and to submit your applications, please contact admissions@clarionschool.com, Call +9714407 3000 or WhatsApp on +971523418832.
Let's embark on this journey towards positive change together, and work towards a better and sustainable future for all.
Scholarship program link - https://clarionschooldubai.com/admissions/scholarship-program/