Upcoming Waterkloof pairing and African Sushi & Wine Pairing Experience
Date Posted:Mon, 18th Sep 2023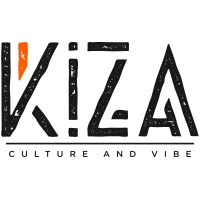 Savor the Flavors: Waterkloof Wine Pairing and African Sushi & Wine Delights Await Your Palate.
WATERKLOOF PAIRING
A unique culinary journey spotlighting Pan-African cuisine and South African wines. This experience goes beyond food, offering carefully paired courses with wines to create an immersive dining adventure.
Date: 26th September, 2023
Host: Nadia Barnard of Waterkloof Wines
Price Per Person: AED 495
AFRICAN SUSHI & WINE PAIRING EXPERIENCE
Join us for an unforgettable evening celebrating the vibrant tastes of Africa with a unique twist. Indulge in a delectable selection of sushi creations with African ingredients and spices, expertly paired with a selection of wines from South Africa.
Date: 19th September, 2023
Host: Nina Adriana Barkhuizen. Journey's end Vineyards.
Price per person: aed195