Sand Dollar Dubai, a fashion haven for UAE's trendsetters since 2010, is thrilled to announce an expansion of its in-store styling services, exclusively at its flagship Arjan boutique.
Date Posted:Mon, 18th Sep 2023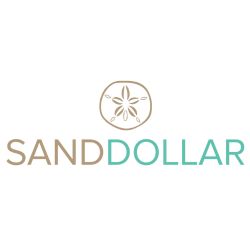 Under the visionary leadership of Lucy Gibson, the boutique is responding to invaluable customer feedback. Sand Dollar Dubai has always prioritized inclusivity and a warm shopping experience. In light of recent feedback and client requests, Lucy has personally selected Sarit Shefer to join the Sand Dollar styling team, catering to clients seeking a confidence boost. In direct response to this crucial feedback, Sarit will be dedicated to assisting clients with curves and expectant mothers.
Founder Lucy Gibson shared her thoughts: "I launched Sand Dollar Dubai with the vision of creating a space where people can discover beautiful clothing while having fun and feeling at ease. Customer feedback is paramount to me, and it's crucial to listen and comprehend the true desires of those who support our brand. Over the past 13 years, we've evolved the Sand Dollar concept in response to customer demands. I'm genuinely excited to have Sarit on board to assist both our loyal and new customers."
Sarit Shefer, a certified stylist from the London College of Style, brings a personalized approach to her styling services. She begins with a thorough body shape assessment before curating the perfect wardrobe pieces. Her passion for styling, cultivated over 20 years, has always focused on enhancing her clients' confidence.
Sarit joins Lucy and Sarah Silsbury, known as the 'Dubai Secret Shopper,' to elevate the in-store styling experience for all Sand Dollar Dubai customers. The boutique prides itself on offering a diverse range of shapes and sizes, catering to everyone's preferences, budgets, and body types. At Sand Dollar, beauty can be found by all.
Sand Dollar Dubai already provides exceptional services, including a try-before-buy home delivery option and personal styling assistance. Online orders placed before 4 pm are delivered within three hours—perfect for last-minute fashion needs. From the serene shores to the bustling nightlife, Sand Dollar offers a carefully curated selection of apparel, perfect for those who embody a casual, sophisticated, and refined lifestyle.
Customers can explore a wide range of over 100 brands, including Eres, Hunza G, Melissa Odabash, and Never Fully Dressed. Whether it's luxury swimwear or stylish resort wear, residents can discover their perfect wardrobe essentials at Sand Dollar.