Employment Law, Labour and Immigration Update Sponsored by Gateley UK LLP and Fragomen
Date Posted:Thu, 14th Sep 2023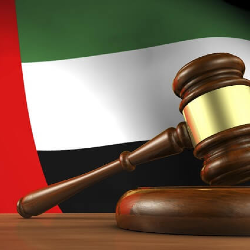 Following presentations on the top ten changes to employment law from Thenji Moyo Partner and Head of Employment Law at Gateley Legal and an overview of global and regional immigration and mobility trends from Abeer Al Husseini عبير الحسيني Partner at Fragomen there was a panel to discuss the details affecting HR professionals, employers and employees in the UAE
The panel consisted of Thenji Moyo, Abeer Al Husseini عبير الحسيني Mohamed Al Zarooni, CHRMP Senior VP and Head of HR and Emiratisation for Citi and Sonny Ridgewell (CII) Managing Director at Beneple moderated by Katy Holmes GM of the BBG
The event covered a huge amount of information on Emiratisation, employee engagement and contracts including an urgency for awareness for companies to ensure their contracts, insurance and visas are correct for COP28 UAE activity i.e. obtaining 'mission visas' not visa on arrivals for those planning to visit Dubai work through COP on short term contracts.
For more information please contact Thenji Moyo and Abeer Al Husseini عبير الحسيني directly.
Click here to read the original article.