How To Set Up An Educational Institute in the UAE
Date Posted:Mon, 11th Sep 2023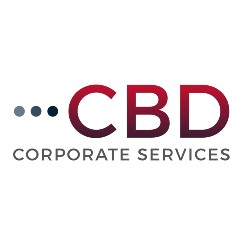 Setting up an educational institution in the UAE requires a company incorporation process in addition to the educational licensing and regulatory requirements. Here's an overview of the company incorporation aspect:
- Determine the Company Structure: Decide on the legal structure of your educational institution. Options include a Limited Liability Company (LLC) or a Free Zone entity. Each structure has its advantages and considerations regarding ownership, liability, and corporate governance.
- Select a Business Activity: Specify the activities your educational institution will engage in, such as providing educational services, training, or consultancy. The chosen business activity should align with the objectives outlined in your institution's vision and curriculum.
- Choose a Company Name: Select a unique and relevant name for your institution. Ensure that the name complies with the UAE's naming conventions and does not infringe on any existing trademarks or copyrights. Check the availability of the desired name with the relevant licensing authorities.
- Share Capital and Ownership Structure: Determine the share capital and ownership structure of your educational institution. This will depend on the chosen company structure. In an LLC, there is a minimum share capital requirement, and ownership can be divided among partners. Free Zone entities have specific regulations regarding share capital and ownership.
- Obtain Necessary Approvals and Licenses: In addition to the educational licenses and permits, you will need to obtain the appropriate commercial licenses required for your company. This includes the trade license, which permits the entity to conduct business activities, and other relevant licenses based on the specific services offered.
- Prepare the Required Documentation: Prepare the necessary documentation for company incorporation, including the Memorandum of Association (MOA), Articles of Association (AOA), and any additional agreements or contracts as required. These documents outline the company's structure, shareholding, objectives, and operational guidelines.
- Register with Relevant Authorities: Submit the necessary documents and applications to the appropriate government authorities, such as the Department of Economic Development (DED) or the relevant Free Zone authority. Pay the required fees and undergo any inspections or verifications as part of the registration process.
- Lease or Purchase Property: Identify suitable premises for your educational institution. Lease or purchase a property that meets the requirements of the educational licensing authorities and is compliant with building codes and regulations. This includes adequate space for classrooms, laboratories, and administrative areas.
- Open Bank Accounts and Obtain Visas: Once the company is incorporated, open corporate bank accounts in UAE banks to facilitate financial transactions. Additionally, apply for the required visas for your staff members, ensuring compliance with UAE labor laws and immigration regulations.
How CBD Can Assist
As a corporate services provider in the GCC with many years of expertise in educational institution setups, CBD offers comprehensive support throughout the entire company incorporation process. Our team of experienced professionals is well-versed in the intricacies of UAE regulations and can guide you seamlessly through each step, ensuring a smooth and efficient setup. For more information, email enquiries@cbdcorporateservices.com or call/Whatsapp +971 56 218 4695.