Saudi Arabia's Visiting Investor Visa to Foster Investment
Date Posted:Mon, 11th Sep 2023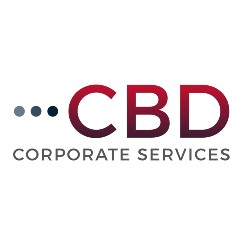 In a significant move to bolster its economic landscape, Saudi Arabia introduced an electronic visa called the 'visiting investor' visa. This innovative visa service, jointly launched by the Ministry of Foreign Affairs in collaboration with the Ministry of Investment, is designed to streamline and facilitate the journeys of foreign investors who wish to explore investment prospects within the Kingdom.
This initiative marks a pivotal step forward in Saudi Arabia's commitment to enhancing its investment environment and attracting global entrepreneurs. With the goal of ensuring a seamless and efficient process, applicants can apply for a business visit visa through the nation's electronic visa platform, featuring simplified procedures for convenience.
The Ministry affirmed that applications will undergo prompt processing, where the visa will be issued instantly and be dispatched to the investor via email. This swift procedure aims to eliminate unnecessary delays that might otherwise deter potential investors.
Whether you are looking to startup a venture within the technology sector, delving into energy-related enterprises, or capitalizing on the burgeoning tourism industry, this tailored visa service is poised to facilitate a smooth transition into Saudi Arabia's investment landscape. Unlike the conventional Business Visit Visa, the Visiting Investor visa does not require sponsorship documentation, thereby broadening the entry gateway for those seeking to explore investment avenues within Saudi Arabia.
The Ministry underscored that, during the initial phase, the beneficiaries of this service will be investors hailing from select nations. Over time, citizens from other countries will also be able to apply for this specific visa category.
This visa service embodies the core aspirations of Saudi Vision 2030—a comprehensive roadmap to transform the nation's economic landscape. Read about the IQAMA Saudi Arabia.
How CBD Can Assist with KSA Visa to live and work in the Kingdom
As a trusted corporate services provider in Saudi Arabia, we understand the importance of having the right visa when exploring or doing business in Saudi Arabia. If you require any assistance in obtaining any of the visa types or have any questions, please do not hesitate to contact us on +971 56 218 4695 or email KSA@cbdcorporateservices.com. Find out more about Saudi Arabia visas, company formation in Saudi Arabia and PRO services in Saudi Arabia.
Authored by Fiona Hopkins, Consultant at CBD Corporate Services