NILE RODGERS & CHIC TO LIGHT UP THE NEW STAGE AT BLA BLA
Date Posted:Sun, 10th Sep 2023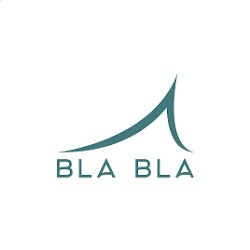 Dubai, UAE – September 8, 2023 – Get ready to groove as the legendary Nile Rodgers and his iconic band, CHIC, become the inaugural act to take the brand-new outdoor stage at Bla Bla, with the stunning backdrop of Ain Dubai. This electrifying event is set to take place on November 4th, 2023, and promises to be an unforgettable night of music and entertainment.
Nile Rodgers, a Rock & Roll Hall of Fame inductee and a Songwriters Hall of Fame inductee, is a musical genius known for his incredible contributions to the world of music. With multiple Grammy Awards under his belt, Rodgers has left an indelible mark as a songwriter, composer, producer, arranger, and guitarist.
CHIC, co-founded by Nile Rodgers, pioneered a musical language that has produced chart-topping hits such as "Le Freak," which remains the biggest selling single in the history of Atlantic Records. Their timeless tracks have not only set dance floors on fire but also played a significant role in shaping the music landscape.
Rodgers' influence extends beyond CHIC, as he has produced iconic songs for legendary artists like David Bowie ("Let's Dance"), Madonna ("Like A Virgin"), and Duran Duran ("The Reflex"). His work with the CHIC Organization has produced classics like "We Are Family" with Sister Sledge and "I'm Coming Out" with Diana Ross. Collectively, these productions have sold over 500 million albums and 100 million singles worldwide.
In addition to his incredible body of work, Nile Rodgers continues to set trends and break boundaries with contemporary collaborations. His innovative partnership with Daft Punk on "Get Lucky," his collaboration with Daddy Yankee on "Agua," and his work with Beyoncé on "Cuff It" exemplify his commitment to pushing the envelope of modern music.
The evening promises to be a full-scale entertainment experience. The doors will open at 5:00 PM, where attendees will be treated to the sounds of talented DJs and an incredible support band. Nile Rodgers and CHIC will take the stage later in the evening, and the event is expected to conclude around 10:30 PM. But the party doesn't stop there! An after-party will continue in the tent, with Bla Bla's best DJs to keep you moving until the early hours.
There will be plenty of food and drink options throughout the evening, ensuring a night of celebration and unforgettable music.
Don't miss this historic moment as Nile Rodgers and CHIC become the first act to perform on the new stage at Bla Bla in front of the breathtaking backdrop of Ain Dubai. Tickets go on sale on
Saturday from 12 noon, with early bird tickets starting at AED 299, general admission at AED 350, golden circle at AED 450 and VIP at AED 550. Available from Platinumlist and Ticketmaster. Secure your spot for what promises to be a night of music history in the making.
For ticket information and updates, please visit www.blabladubai.ae