London University Evening for Expats by UK Study Options – Monday 21 August
Date Posted:Wed, 9th Aug 2023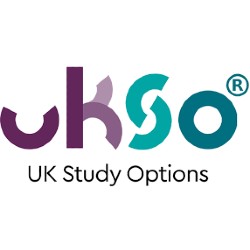 UK Study Options is excited to announce their first ever University Evening in London to be held on Monday 21 August. Are you back at home in the UK for the summer? The Other House in South Kensington will be our hosts at their stunning residents club which is available for short and long stays. Join us for two informative sessions on applying to university and enjoy an exclusive tour around the luxurious hotel and members club in the heart of London.
Date: Monday 21st August 2023
Time: 6pm – 8pm
Location: The Other House, 15- 17 Harrington Gardens, South Kensington, London SW7 4JJ
Register here (tickets are free but places are limited)
Session 1 - How to Get Offers from Competitive London Universities
In unprecedented times of competition for university places in the UK and as one of the most popular study destinations in the world, London universities are some of the hardest to get into. This talk will cover what a competitive application looks like and how to get offers at your top choice London university.
Session 2 - Understanding UK University Fee Status
If you are a British or Irish expat family and you are living abroad or planning to in the future, when your children plan to come back to the UK for university they may be considered overseas fee-payers and have to pay up to £350,000 for their degree - but this can be avoided with preparation and guidance. In this talk we will translate the jargon and dispel the myths around fee status. We'll help you understand how the rules apply to you while you're living abroad and will offer tips on how you can avoid losing your home fee eligibility.
Our Host
The Other House is a new lifestyle brand of Residents Clubs redefining the hospitality market. Effortlessly combining home comforts and apartment-style living with hotel services, residents can stay for a day or a year - think hotel meets private club. It is cool, intriguing, bold and committed to sustainability - rather like its residents - and with everything available on The Other House app, it is their other house for as long as they are in town.
UK Study Options are the UK university fee status experts. Please contact Sam for more information about this event or our services.
sam@ukstudyoptions.com
www.ukstudyoptions.com