Welcoming Garry Holland of Jasani to BBG - Corporate Gifting and Merchandise.
Date Posted:Fri, 2nd Jun 2023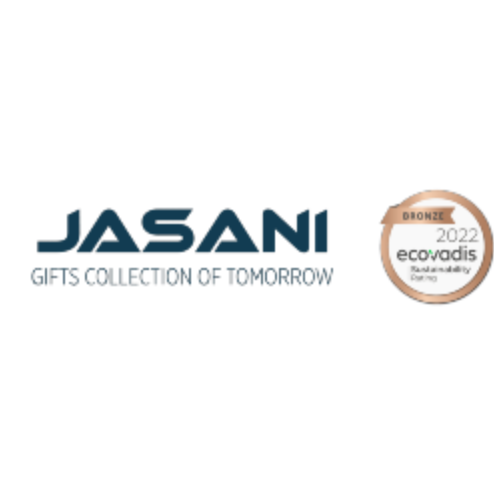 Jasani LLC is the Middle East's largest supplier of branded merchandise, gifts and sustainable promotional products. They work closely with clients to understand their branding goals and develop tailored merchandise solutions with creative and bespoke product ideas that align with their brand identity and marketing strategies. We like to be creative, designing products that are unique and tell stories about the brands we are working with.
Jasani offers a wide range of 2500+ products that can be customized with company logos, slogans, or designs. These products include apparel (such as t-shirts, caps, and jackets), accessories (such as bags, drinkware, and tech gadgets), stationery, and various other promotional items. Jasani also exclusively distributes top global brands like Moleskine, Tumi, Cross, XD Design, Ocean Bottle and many other high-quality products suitable for co-branding promotions.
They are heavily invested in Sustainable merchandise and have recently won the Gulf Sustainability award for the best CSR initiative – This was for their own unique gifting range 'The Change Collection' where you can learn more about from visiting the website www.Jasani.ae
With warehouses and offices in the UAE, Saudi Arabia, Qatar and South Africa, Jasani serves a diverse range of clients, including small businesses, multinational corporations, and promotional agencies.
They have an amazing Showroom in Bay Square so if you every have a requirement for Merchandise & Gifting then Garry would be happy to host you so you can see lots of fun & unique products!
For more information please email : garry@jasani.ae.