COP28 | UAE
Date Posted:Thu, 1st Jun 2023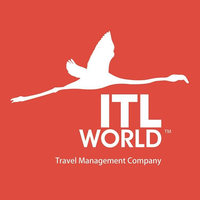 Countdown to The 2023 UNFCCC COP28 is now ticking - Book Cop28 Accommodation, Transport, and Travel before It's too late with ITL World - a leading Travel Management Company in the UAE & GCC, and a proud British Business Group member.
The 28th session of COP, or Conference of Parties, will be hosted at the prestigious Dubai Expo City, from the 30th of November to the 12th of December 2023 - which is the apex decision-making body on Climate Change. This conference is primarily held to deal with the growing threat of climate change and discuss to find solutions for the same.
Be among climate experts and government representatives worldwide as they tackle our planet's most pressing problem. ITL World can facilitate requirements for COP, that best suit your transport and security requirements during your visit in the UAE.
For more information:
+971529039919