Vital Certificates provides a niche service – one that you will only need to know about when you need a document attesting
Date Posted:Thu, 18th May 2023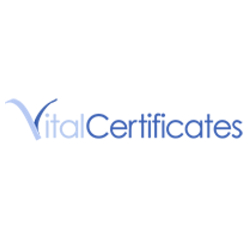 Attestation is the process of taking documents issued in one country and making them legally recognized in another. The requirements and process to attest documents will vary from country to country and by document type - there will likely be plenty of variations in between too.
Whatever the document, we can help you attest it.
• The full suite of commercial documents for company set up.
• Professional certificates SRA, CIPD, CII
• Birth, Marriage, Death or Adoption Certificates
• Probate, Wills, Affidavits and Letters of Administration
• Education Certificates including Degree Qualifications, GCSE, A-Level/O-Level Certificates
• Notarised Power of Attorney
• Export Certificates, commercial invoice, certificate of origin
• Translations (Signed by certified translator)
• Medical Documents
We've been in this business for 20 years and with the support of a global network across 160 countries, no matter where you're from, we're confident we'll be able to process your documents. In fact, we are so confident in our ability to deliver, we provide a 100% Service Guarantee. This means that every document attested through Vital Certificates will be accepted for use in UAE.
Vital Certificates makes it easy. Just get in touch, send us your documents, and let us handle the rest. No headaches, no stress, no wasted time nor money.
To request a quote / any queries please email corporate@vitalcertificates.ae
Call or Whatsapp +971 (0)4 871 6718
For general information or to find out about our corporate partnership arrangements;
Victoria.Hepworth@VitalCertificates.co.uk
UAE Country Manager
+971 (0)50 477 8571