UK Property Market Crash? Blink and you've missed it...
Date Posted:Tue, 16th May 2023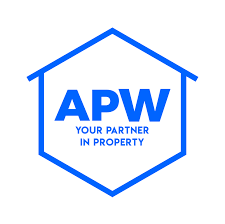 Network and discuss how you can take advantage of the UK property market.
How you can take advantage of the UK property market.
- UK house prices are falling, is this an opportunity to profit from one of Europe's largest real-estate markets?
- Enjoy a comprehensive seminar from expert speakers, helping you to unlock your investment potential.
- Topics and strategies up for discussion; Buy-to-test, BRRR, Mortgages, Tax structuring. Discover how to achieve returns of 10%+
Find out how you can take advantage of the UK property market. Is now a good time to buy - or should you wait?
Find out what experts predict will happen in 2023. Will interest rates continue rising? Prices continue falling?
Discover how to spot opportunity in the current market, using HMOs, distressed assets and BRRR to achieve returns of 8-9% plus!
In this type of market, margins are more important than ever, hear from tax and mortgage experts and find out how to improve your returns.
Join us and likeminded property enthusiasts as we take a look at the UK property market, and how the current economic headwinds can provide opportunity, if you buy right. But what does it mean to buy right? And how can you take advantage of distressed stock?
Some examples;
- HMOs using the BRRR strategy, yields of 8%+ in 12 months with a fixed HMO contract.
- Forced sales/distressed property: we are going to get more of this at the bottom of the market, the sub GBP100K and commercial area. 12% over 12 months.
- Reduce tax and lock in a better mortgage rate.
Take advantage of the laid-back approach of our expert speakers and feel free to ask any questions of the hosts either during the presentation or afterwards. There will be food, drinks and plenty of expertise, it's just a case of having a chat and seeing where it takes you.
Dress code will be smart casual - complementary food and beverages will be served throughout the evening.
This is an exclusive event by invitation only and with limited space so please let us know if you would like to join us as soon as possible, in order to avoid disappointment. "Plus one" friends, partners and associates are more than welcome but please indicate this at time of booking.
Details provided will be used to confirm your attendance closer to the day.
See you on Wednesday 31st of May at 6pm!
Date: Wed, 31 May 2023
Time: 6pm - 9pm
Location: Amal's Café, Capital Club
Click here to register