Alba Partners has joined the United Nations Global Compact Initiative:
Date Posted:Wed, 3rd May 2023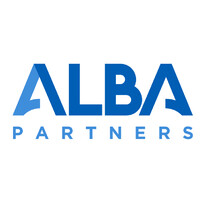 To advance our sustainability initiative, Alba Partners (a UAE and UK based management consultancy), has become a member of the United Nations Global Compact initiative, the world's largest corporate sustainability and social responsibility initiative. Through this, we are committed to implementing the UN's 10 principles and issuing a public declaration of our commitment: In turn, the UN offers training, peer-networks and a functional framework to aid in meeting our social and environmental responsibilities.
The UN's 10 principles are focused on Human Rights, Labour, Environment, and Anti-Corruption. Our annual report tracks progress and improvements of existing goals, sets objectives for the coming year, and is published annually on the UN Global Compact website to illustrate our dedication to transparency.
Carol Jacobs, Alba Partners Co-Founder and Managing Director, said:
"At Alba Partners, we believe that all businesses, including SMEs, have an important role in promoting sustainable and responsible practices. Joining the UN Global Compact is a natural step for us, as it aligns with our values and commitment to creating a better world for future generations. By participating in this initiative, we are not only contributing to the global effort to address pressing issues such as climate change, inequality, and human rights but also learning from other businesses and experts on how to integrate sustainability into our operations and strategy. We are excited to be part of this community and look forward to collaborating with other like-minded organizations to drive positive change."
As part of our UN Global Compacts commitment, we have also started our journey to Net Zero. To achieve this goal, Alba Partners has signed up to the SME Climate Hub, which is a non-profit global initiative that empowers small to medium-sized companies to take climate action and build a resilient business for the future. Through utilising the Climate Hub's personalised resources and guidance on how to make impactful changes, Alba Partners is dedicated to becoming Net Zero by 2050.
Alba Partners is grateful to have the moral authority, knowledge, and experience of the United Nations to continue our journey as a socially and environmentally responsible organization.