Why do I need a Will in the UAE - Top 5 Tips- Nita Maru - Managing Partner, TWS Legal Consultants
Date Posted:Thu, 23rd Feb 2023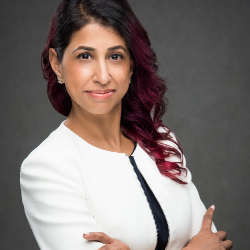 With such a surge of British expats into the region attracted by the business environment and lifestyle of Dubai - we asked BBG Member Nita Maru LLB (Hons) TEP at TWS Legal Consultants - Dubai & Abu Dhabi to remind us of why it's essential as expats and business owners to arrange UAE recognised Wills and Guardianship through a reputable firm.
The new legislative changes announced on 1st February 2023 with reference to Wills and Family matters has been welcomed by expatriates in the UAE.
Regardless of the new Federal Personal Status Law, it remains important to arrange the affairs of your estate in the UAE. A Will in the UAE is the simplest way for an expat to ensure their assets are dealt with as per their wishes. If you have children, own property or a business in the UAE it is imperative to have a Will in place.
A DIFC WILL IS HIGHLY RECOMMENDED:
 To protect the guardianship of your children by nominating both permanent and temporary guardians.
 To protect property, you own - as UAE Law applies to real estate owned by expatriates in the UAE. You are in control of your assets and to whom they go to as opposed to the default UAE provisions applying which may be contrary to your wishes.
 You have the freedom to distribute your assets as you wish– you can make specific gifts, i.e., to a charity or a specific person.
 As a business owner, it's very important to consider business succession planning as part of the Wills process. Besides designating who is to benefit from your estate or shares, your Will also appoints your chosen executors who are responsible for the administration of your estate on death. It is possible for you to make an appointment of an executor to specifically deal with the business aspect of your estate. If you make a Will, you can decide who would be the most appropriate person to manage specifically this part of your estate.
 By having a valid Will in the UAE from a practical perspective the Courts in the UAE will be able to deal with the distribution of your assets, bank accounts etc. with ease post death as there is evidence of your intentions.
 Avoid family disputes and costly court battles - ULTIMATELY - gives you PEACE OF MIND, that if the inevitable happens, your estate will be distributed in accordance with your wishes.
To safeguard your assets, family and to avoid any complications it is still highly recommended to have a Will in the UAE, to reflect your own personal wishes, dictate specific asset distribution requirements, or deal with your specific gifts/requests and guardianship nominations.
It is in the best interest of every expat in the UAE to prepare a Will to secure their families future and assets.
TOP 5 TIPS FOR WILLS IN THE UAE:
If you have assets/children in the UAE and wish to create a Will, it is best practice to use the services of a lawyer who is registered with the Dubai Legal Affairs Department.
Choose your executors and guardians carefully.
Ensure your Will is signed, witnessed and registered properly.
Review your Will - for example if you remarry or divorce.
Keep it in a safe place.
HOW CAN TWS LEGAL CONSULTANTS CAN HELP YOU WITH YOUR WILLS AND LEGACY PLANNING?
Our team of authorised Wills Lawyers/ DIFC Wills Draftsmen have been advising international expatriates and UAE residents on DIFC Wills, Inheritance/ Legacy Planning for over a decade. If you are looking to protect your family and assets – can you afford not to talk to us?
To book your complimentary Wills and Guardianship consultation with a Wills Specialist Lawyer
please contact us on the details below:
Email: info@twslegal.ae
Tel: +971 44484284
Web: www.twslegal.ae
AUTHOR: NITA MARU, MANAGING PARTNER OF TWS LEGAL CONSULTANTS
Address: TWS Legal Consultants DMCC, Office Suite 3307 -3308, Oaks Liwa Heights Tower, Cluster W, Jumeirah Lakes Towers, Dubai UAE.