Preparing Your Business for the Impact of Climate Change
Date Posted:Thu, 9th Feb 2023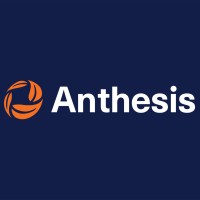 It is a little over one year since COP 26, also known as the 26th United Nations Climate Change Conference, was held in Glasgow, Scotland in November 2021. The annual conference brings together governments and business leaders from around the world to discuss and create action plans around the ensuing global climate crisis.
One of the major highlights of COP26 was 'Glasgow Climate Pact' which is a build-up from Paris Agreement to limit the global warming to 1.5 ◦C above preindustrial levels. Some major topics that were discussed during COP26 which will have the biggest impact on businesses and SMEs are discussed next:
· Phasing Down Coal: COP26 stressed on the phase out of coal which is responsible for around 40% CO2 emissions. The governments, corporates and investors were encouraged to take actions and initiatives to move away from coal-based solutions. It opens a window of opportunity for early adopters to shift to cleaner sources of energy, at the same time it is a red flag for sectors, companies, and countries who are over-reliant on coal.
Cutting-Down Methane Emissions: Methane is a significant contributor to the global warming, and as per the Global Methane Pledge signed by more than 100 countries, methane emissions is to be confined to 30% compared to 2020 levels, with major impact on fossil fuel sectors. The upstream and downstream industries and investors in such industries will witness a significant push to limit the release of methane emissions.
· Clean Transport: Significant steps to provide sustainable solutions on clean transport were pledged by more than 30 countries and automakers to provide accessibility to zero emissions vehicle globally by 2040. Leading car manufacturers have signed pledge to sell only zero-emissions cars by 2040. With more and more companies and countries signing up for the pledge, the transition to clean transportation has accelerated. Businesses, and supply chain in the transport sector will be impacted by the commitments. SMEs and Big business groups would be also required to set-up policy actions on people commute. If the SMEs are part of the supply chain to the leading automakers who have pledged to the zero emissions vehicle, the SMEs would be required to step-up to the expectations.
· Push on Deforestation: More than 100 countries have pledged to end deforestation by 2030. Commitment on sustainable use of land, restoration of forest area, support to local community, is reaffirmed. Risk of impact on biodiversity and ecosystem would be highly material to asset heavy industries. Industries such as Agriculture, Forestry and Fisheries will be impacted by deforestation. SMEs and other businesses would be required to undertake a risk assessment of their supply chain and operations, and need to factor in the aspects of biodiversity in long run.
· Financing Net Zero Transition: Members of Glasgow Financial Alliance for Net Zero (GFANZ) pledged to align investments to support net zero transition over the next three decades. More than 450 financial service firms representing 40% of the financial system committed to support net zero transition in a concrete manner, pushing the other 60% financial system to step-up to the expectation to help the transition globally. With more regulations on climate and ESG, businesses will be required to comply to the ESG criteria. Lending options from the financial sector is likely to impact the businesses based on their ESG and climate performance. Financial sector is expected to come up with initiatives around supporting net zero transition.
· Push on Decarbonization: Glasgow Climate Pact, stressed on the acceleration of decarbonization process in alignment to 1.5◦C. Actions around phasing-out of fossil fuel subsidies, looking beyond fossil fuels, and action for high carbon-emitting sectors in determining a pathway for transitioning from fossil fuel to clean energy. Decarbonization is encouraging businesses to look beyond the traditional ways of operation and consider integration of clean energy options.
· Investment in Green Technologies: Investment and the implementation of low carbon and clean energy technologies were called for at COP 26. This has provided an opportunity for businesses to develop and market new clean energy technologies, accelerating the transition to a low-carbon economy.
· Climate-related risk management: Businesses are expected to assess and manage the potential risks that climate change poses to their investments and operations.
The UAE has also committed to Net Zero by 2050 in line with the Paris Agreement. The UAE is also the host for COP 28 in 2023 which is scheduled to occur later this year. The actions of COP 27, which was held in Sharm El-Sheikh, Egypt in November 2022, will be reviewed again in COP 28 to assess the progress made.
Strategies for Improving Climate Change Resilience in Your Business
It is important to keep an eye on the changing regulatory landscape especially to support Net Zero commitment and energy transition. A good starting point for business and SMEs to initiate their Sustainability journey is discussed next:
· Promote sustainability among employees and customers by offering training on climate change, carbon footprint reduction, ESG and sustainability practices. Aim for carbon literacy among your workforce to improve carbon reduction decision making, efficiency, employee engagement, and retention.
· Examine your business operations to determine the key ESG material issues by looking at the environmental, social and governance related impacts. Create an ESG strategy/framework to manage the regulatory and investor expectations in line with best practices. Develop a roadmap aligned to your strategy and key material issues to manage the key ESG risks and opportunities.
· Develop a sustainable supply chain by evaluating it for opportunities to source more environmentally friendly products and reduce climate impact. Measure and report emissions from suppliers as well as your own operations to identify areas for improvement. A sustainable supply chain can lead to cost savings, improved reputation and brand, increased resilience, compliance with regulations, and better relationships with suppliers and stakeholders.
· Invest in clean energy and low carbon technologies – Middle East has a significant potential to tap solar energy, and with significant regulations and initiatives to step-up the RE generation, ME region can play a crucial role in the commercialization of solar power across the grid. RE sources are sustainable, clean and non-exhaustible. They can help reduce dependence on fossil fuels and provide improved energy security, which is beneficial for most businesses. Low carbon technologies reduce greenhouse gas, reduce energy costs and improve public health by reducing air pollution.
· Evaluate your business for climate risks by identifying vulnerable areas in your operations. Develop a plan to address and reduce these risks and help your business adapt to the impacts of climate change.
· Transparently communicate your ESG efforts to build trust with ESG-conscious stakeholders, consumers, employees, and investors. Clear communication can improve your brand and reputation, attract new customers and investment, and meet increasing regulatory standards.
Advantages of Having a Climate Change Resilience Plan for Your Business:
Acting on climate change and preparing your business will result in the following benefits:
· Preparedness for compliance and regulatory landscape.
· Cost savings and increased efficiency in long run.
· Access to future funding and investment.
· Improved engagement with employees and stakeholders.
· Increased resilience and competitiveness.
· Enhanced brand reputation and customer loyalty.
Sustainability is a broad topic and the right approach for your business will depend on a number of variables and factors. Anthesis Consulting is here to help.
Anthesis is the sustainability activator. We seek to make a significant contribution to a world which is more resilient and productive. We do this by working with cities, companies, and other organisations to drive sustainable performance. We develop financially driven sustainability strategies, underpinned by technical expertise and delivered by innovative collaborative teams across the world. The company combines the reach of big professional services groups with the deep expertise of boutiques.
Anthesis has clients across industry sectors from corporate multinationals such as Amazon, Johnson & Johnson, General Electric, and Mastercard to local entities such as Dubai Airports, Mubadala, HSBC Middle East and many more. The company brings together 1100+ experts operating in 40 countries around the world and has offices in Dubai, Abu Dhabi, Andorra, Brazil, Canada, China, Colombia, Finland, France, Germany, Ireland, Italy, the Netherlands, the Philippines, South Africa, Spain, Sweden, the UK, and the US.