2023! The Year of the Rabbit ….and we are all already hopping from one event to the next!
Date Posted:Fri, 3rd Feb 2023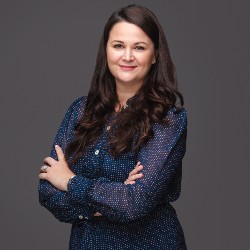 As a membership organisation running 70+ events a year, which include four (last year five!) large scale events, the British Business Group Dubai and Northern Emirates (BBG) is constantly running at pace without a lot of reflection between the events beyond a quick debrief of "how can we improve" for the next one. Our events range from informal networking, market or sector led business briefings, closed door roundtables, golf days and family days.
In our event planning, we have to appeal to a very diverse range of sectors and company sizes and we like to maintain the volume of at least 74% of our membership attending one or more of our events during the year.
With this in mind, I would like to talk "attendance"!
The age-old event manager's unknown – how many people will say that they are coming and how many will actually attend?!
Assuming the event is of interest - there are lots of factors to consider, for Dubai the traffic is usually a real disruptor, work commitments or family emergencies and there is one that is definitely on the increase for Dubai….. too much choice!!
Having survived the lock down and probably all making promises through it that we would never miss the opportunity to go out, eat out, spectate ever again and in addition to an incredible bounce back of Dubai's F&B and entertainment sector, I think we have become a little overwhelmed with choice!
Cost of not turning up
How does this then effect life at the BBG? For the BBG, we have a desired number of attendees per event (varies depending on what type of event it is) this is also to be fair to our venue partners so that they can cater accordingly – that we don't create unnecessary food waste and equally everyone leaves feeling quite satisfied. Where there is a cost to attend, we factor in a cancellation deadline, but usually paying for an event ensures attendance. We do host free to attend events for members and this is where we can see more attrition in actual attendance. I believe most have every intention of attending but where there is no cost to bear, it will no doubt ease the decision making to not attend. Free networking is part of our membership proposition so we try to mitigate the attrition at the free to attend events with communication and transparency of the impact of a no show on our event success with members. A full event at registration can mean a wait list which is why we always send a reminder the day before the event to give people another opportunity to pass their place on.
Partners and amplifiers
The BBG has a great network of networks, this really helps in two ways, we can work with other networking groups – international business communities, female-led groups, sector focused groups to amplify our events and show collaborations around 'relevant-to-many' events and thought leadership.
On the other hand, when other networks or entertainment entities reach out to us with BBG Member access opportunities and perhaps discounts, this is a great additional membership proposition!
2023!
Looking ahead at 2023, there is some uncertainty – despite an intensely busy January – there is a nervousness – be it PTSD of the pandemic or a looming global recession hitting the UAE but speaking to our members and stakeholders in the F&B space, the attitude is 'to make hay while the sun shines' and we all know how much the sun shines in the UAE!
Finishing on some events etiquette – accept an invitation with true intentions and if you can't make it – for whatever reason – let the host know ideally in enough time for someone else to take your place!
To read more please click here.
This article featured in the February / March '23 issue of Yalla! Magazine produced by Middle East Creative Services