KT Desert Drive 2022
Date Posted:Fri, 11th Nov 2022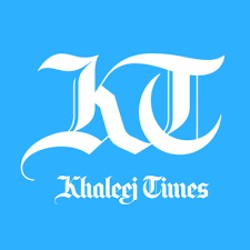 Khaleej Times is bringing back the ever-loved Desert Drive for another edition this November 26th at Al Hamra Golf Club, Ras Al Khaimah, Let's get ready to kick off an exciting winter season with this exciting adventure. Spend the weekend driving through the desert with family and friends and feel the adrenaline rush of off-roading in a controlled and safe environment. The event is being sponsored by Jeep, Good Year, Castrol, CAFU, Nature Valley, Baskin Robbins & more
We would love to host your team and would be glad to offer a 10% discount to your employees! To claim the discount -kindly circulate this email amongst your employees. Each member must reply to this email with the code "KTGROUPDISCOUNT" followed by "Association Name ". We can only extend 10% discount if the number of registrations from your organization is above 15 nos. The list of names should be sent to us in one list
( events@khaleejtimes.com)
Event Details:
• Date of the event: - 26th November 2022
• Venue: - Al Hamra Golf Club, Ras Al Khaimah
• Entry Fees: - Adult (Age 12 and above): AED 450 per person
• Child (Age 6 to Age 11): AED 250 per person
• Cancellation of entries will be accepted: - Till 11th November
What to Expect?
• The Desert Drive will flag off from the Al Hamra Golf Club in Ras Al Khaimah. Participants will embark on a 7-hour adventure through the desert which will end at Al Hamra Golf Club , Ras Al Khaimah
• Participants will check in at the Al Hamra Golf Club at 7:00 AM, enjoy breakfast in the stunning par-72, 18 hole golf venue before lining up to depart.
• After multiple checkpoints and driving through the route, the first cars shall return back at Al Hamra Golf Club by 4:30 PM.
• Start of entertainment and evening dinner from 6:00 PM onwards
The annual drive is always one of the most eagerly awaited events of the year and 2022 promises to be no different. Participants are expected to embark on an adventure in the desert with pit stops, refreshments and tons of exciting giveaways on the way.
For more information, feel free to reach out to us: events@khaleejtimes.com or give us a call at +971 561774693
Please do not hesitate to get in touch for any clarification or additional information. You can check out our website for further details: https://www.ktdesertdrive.com/
Join the community of passionate off-roaders and make new friends while we delight you with lip-smacking food, beverages, live entertainment and much more.