Pakistan's only Celebrity Dermatologist, Dr. Fazeela Abbasi, is Coming to Dubai!
Date Posted:Wed, 9th Nov 2022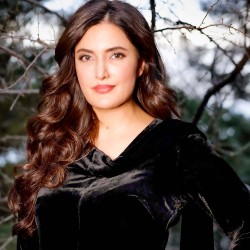 Pakistan's only celebrity Dermatologist, Dr. Fazeela Abbasi, has more than 15 years of experience, and counts some of the most famous faces on the Indian subcontinent as clients, including politicians, socialites and movie stars. With an artistic flair for Botox and Filler procedures, she is a pioneer in Liquid Face Sculpting but offers a wide range of treatments for whole body and facial rejuvenation.
As well as earning a post-graduate in Clinical Dermatology at the prestigious Saint John's Institute of Dermatology, King's College London, Dr Fazeela has also completed training in dermatology, dermatopathology, laser, and cutaneous cosmetic surgery. She is the youngest doctor to become an honorary teaching faculty member for the Sharjah University Laser Training and Research Centre - an institution recognized by the Dubai Health Authority for issuing CME credits for laser therapists across the Gulf region, so it's hardly surprising she has been chosen to be the key opinion leader for top international laser brands, as well as a brand ambassador for renowned brands such as Pond's.
She will be exclusively available for bookings from November 7th-9th. Get in touch to book now.