Companies must find ways to improve workplace wellbeing
Date Posted:Fri, 21st Oct 2022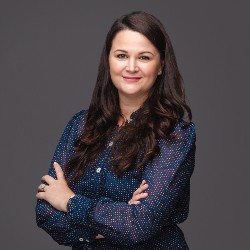 Katy Holmes, General Manager of the BBG, speaks on investing in staff wellbeing will be small compared to the costs associated with replacing top performers, rising health insurance premiums, and increased absenteeism
The past month could be summarised as quickly as it passed by: masks off, events at full capacity, busy travel schedules, congested roads. We all worked hard and absorbed information at pace.
If you stayed in Dubai and attended every event available in the emirate's conference calendar through September and October so far you'd be currently battling an inner dialogue between tackling the great resignation, trying to suss out who in your team is quietly quitting, and having sleepless nights about the war on talent and rising costs.
All while wondering if you should be creating a digital twin in the metaverse!
Viewing Dubai through a British Business Group lens, through the briefing events we held and those that we attended, I saw some definite key themes: preserving human capital, C-suite composition, digital transformation and, most of all, mental health.
This attracted a large crowd of our members to hear the startling reality and correlation of the toil on self-health and impact on bottom line when not addressing employee and general workplace wellbeing.
Our panellists, moderated by Scott Armstrong, founder of Mentl, approached the subject of mental health from various expertise and personal experience. Everyone had a shared goal: to raise awareness of the heaviness that all – but leaders in particular – are currently feeling, with no relief in sight.
Bobbi Hartshorne, a workplace wellbeing researcher, strategist and one of our panellists, said: "Workplace wellbeing is at an all-time low and has reached endemic and unsustainable levels. The question is not if the organisation has the budget to address its wellbeing challenges, but whether it can afford to continue to carry the financial burden of ignoring them."
Hartshorne explained that an investment in workplace wellbeing is an investment in employee and organisational performance.
Done well it should yield an ROI of up to $6 for every $1 spent. The investment will be small compared to the costs associated with replacing top performers, rising health insurance premiums, and increased absenteeism.
Organisations can also expect to see a reduction in mistake-making and poor decision-making, and an increase in creativity and problem-solving. Improved wellbeing represents one of the most valuable upsides available to businesses.
Human skills still reign
Furthering the theme of employee engagement, I reflect on an event we held with the University of Birmingham, Dubai, in close collaboration with the UAE UK Business Council and the Department for International Trade.
'Skills for the Future' was the first of an ongoing series with key UK and Emirati interlocutors to understand what is working well in bridging the gap between academia and industry, and to identify the skill gaps that can help support the talent pipeline needed to propel the UAE's vision.
We brought together a panel representing the full ecosystem of education, from school and university to professional training and HR. Together we explored how academia and industry must be more intrinsically linked to better prepare the next generation – in both upskilling employees and preparing for jobs that aren't yet in existence.
The panel decided that the key skills people will need in the future were courage, adaptability, critical thinking, research skills, interpretation, communication, resilience, problem solving and confidence in decision making.
While I am totally on board and quite fascinated with the opportunity and scale provided by Web 3, I was comforted to hear that such human skills will still be required.
Katy Holmes is the general manager of the British Business Group Dubai and Northern Emirates