Tackling Loneliness: How Organisations can Create Belonging and Inclusion
Date Posted:Thu, 20th Oct 2022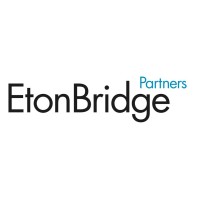 Every year Eton Bridge Partners brings together an expert panel with a diverse range of experiences and perspectives to discuss mental wellbeing in the workplace, and its influence on organisational performance.
Key discussion points:
• How can organisations and their leaders continue to drive the agenda beyond diversity toward inclusion and belonging, enabling people to perform at their best and achieve their potential?
• How can people, places, and technology interconnect to create optimal environments for both individual and collective/organisational performance?
• How can leaders ensure their people remain connected to their colleagues in a meaningful way and feel included and attached to the organisation they work for?
The guest speakers:
• Introduced and hosted by Eton Bridge Partner, OLIVIA SHARP

• CHAIRED BY ELIZABETH MCGLONE, Partner at Didlaw

• ANUSHIA REDDY, Global Talent Management Strategy, Exec and Leadership Capability, Coaching and Wellbeing

• BUKOLA BAYO-YUSUF, Strategic Human Resources Business Partner, Global Finance & Corporate Functions at Experian & Co-founder of Excellerate Black Futures

• EMMA ROSE, Chief Human Resources Officer at Travis Perkins

• JULIUS CORDELL, Previous Global HR Director, Destination Asia part of the Emirates Group, former Senior Psychologist in Police and Justice

• SIMON CLEMENTS, Talent Director at Drax Group and Ambitious about Autism Ambassador
Please click here to read to full article