British Business Group membership rise reflects growing interest in the UAE
Date Posted:Fri, 27th May 2022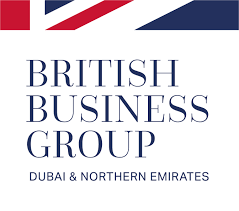 The growth of the networking association is linked to the UAE's handling of the pandemic, and a post-Brexit drive to expand beyond Europe. General Manager Katy Holmes shared her thoughts with Arab Gulf Business Insights (AGBI).
Back in 2019, the British Business Group (BBG) Dubai and Northern Emirates office was a revolving door with UK-based companies keen to explore opportunities in the region across a variety of sectors as a result of interest generated by UK trade missions.
Then came an enforced two-year hiatus with the coronavirus pandemic. The relationships that had already been forged continued and, where we could, we assisted with member introductions to bridge the travel restrictions.
Leap in members
Fast forward to May 2022 and the BBG is experiencing its highest volume of new members as UK companies seek a 'soft landing' in the UAE with a partner that understands the market and acts as an ecosystem for connecting business people.
Speaking to our members, this surge of interest in doing business in the UAE seems to be linked to the exemplary way local authorities handled the coronavirus pandemic, a post-Brexit drive by businesses to expand beyond Europe and, of course, the year-round sunshine.
Since its inception 35 years ago, the BBG has championed the interests of the Dubai-based British business community. We curate and host more than 60 events a year including knowledge-sharing business briefings, structured networking, golf days, C-suite roundtables and embassy-based events.
With the help of social media, we have been able to extend our audience reach beyond the UAE to include the UK and the wider GCC.
Local point of contact
We are a natural starting point for companies looking to do business in the UAE, and are attracting members such as Neil Clark, sales director at OCEE Design, an office furniture manufacturer based in Northampton and London.
"There are undoubtedly many opportunities to develop our business further in the UAE and we have found it incredibly useful to have a local point of contact in the BBG and to be connected with other members and to use their platforms to share news of our products and expansion plans," says Clark.
The BBG welcomes interest from companies and individuals, and aims to support those scoping the region by inviting their representatives to events, signposting local expertise and once onboarded, providing access to a directory of over 800 members.
We also offer the opportunity to include company news and information in our weekly e-newsletter to almost 4,000 subscribers and provide member-to-member introductions.
Another reason for the recent spike in memberships is that people are returning to BBG now that travel restrictions have been lifted and face-to-face meetings have resumed, as Julia MacMillan of UK based The Learning Quest explains:
"Joining the BBG has opened up a host of opportunities and introduced me to an exceptional group of people. My membership lapsed during the pandemic due to the travel restrictions… with these back to normal I'm excited to be re-joining and marketing my business again in the region."
Attractive business environment
The authorities in the UAE have continued over the past year to make it easier for foreign businesses to operate in the country, implementing a host of policy reforms and eliminating bureaucratic hurdles. Michael Farrant, founder and CEO of communications firm Farrant Group speaks highly of the business environment in the UAE:
"Dubai has built an unrivalled brand that delivers in reality. The ease with which one can incorporate and grow businesses, while enjoying quality of family life, is why I believe Dubai will continue to be a preferred destination for company executives like myself to relocate. In addition, the talent pool has exploded in recent years which will allow for rapid growth."
We have noted an increase in membership among recruiters, property developers and marketing specialists – sectors typically associated with a boom. BBG is excited to be part of the UAE's post-pandemic recovery.
Katy Holmes is general manager at British Business Group Dubai & Northern Emirates (BBG)