Why Gulf Based Investors Are Buying UK Property
Date Posted:Fri, 20th May 2022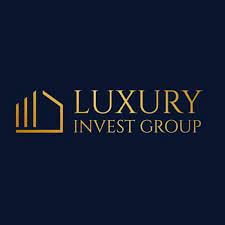 There are many reasons why investors should be looking at the UK property market for their next purchase. But why are Gulf based investors particularly interested in spending their money in the United Kingdom?
According to the latest price index from Halifax, the average UK house price grew by 10.8% in the year to April 2022 and some cities such as Manchester have seen an increase as high as 18%. Rightmove have said that the average property price has jumped by more than £19,000 in the past three months, the largest quarterly increase it has recorded.
It's obvious to see that house prices are being pushed up because buyer demand remains strong in the face of constrained supply. At current building rates, it could take 15 years for supply to catch up with demand.
It's been reported that the new average house price is up by a hefty £28,113 from one year ago and since the first COVID-19 lockdown in March 2020, the average house price has increased by a whopping 18.2%, or £43,577. Even though there was incredible uncertainty due to the global pandemic, the UK property market has truly shown its resilience.
Another reason that there is big interest in UK investment is due to the decreased value of £GBP. The pound is currently at its lowest level against the dollar in the past 35 years, due to the UK's vote to leave the EU. This gives overseas investors a unique opportunity to take advantage of the UK real estate market.
The above reasons for buying property in the UK doesn't necessarily mean that Gulf investors in the UK are a new thing. The UK property market, and especially London, has a long standing relationship with buyers from the Middle East. Urban living is a particular aspiration for buyers from the GCC, teamed with the proximity of property to green spaces. Nowadays, more and more investors are looking for properties that are close to parks and garden squares - but with all the necessary city-living amenities nearby.
Whether it's a luxury holiday home in central London or a property purchased as university accommodation for their child - the demand from Gulf investors throughout the UK is continuously building. This demand is not only in the capital, but also in other UK cities such as Manchester and Birmingham. Annual house price growth in Wales has hit double fits at 14.2%, as well as East Midlands (12.8%); and the South East (12.1%).
These secondary areas (after London) provide higher yield investments for buyers from the Middle East, allowing them the possibility of a passive income, or the security of an additional property, in a sought after market. For the past 60 years, the UK property market has been constantly growing, consistently stable and driven by undersupply - more reasons to start investing today.
Even in recent years, during the COVID-19 pandemic and despite global travel restrictions, international demand for UK property has been building. This is somewhat down to the UK's mature and transparent economy, a good quality of life and advanced vaccination programmes.
Current data shows that buyers from the Gulf region are ranked third most prominent in the UK, only surpassed by buyers from Asia (18%) and Europe (59%).
We can help you with property purchase throughout the United Kingdom. Luxury Invest Group is a boutique real estate consultancy, specializing in residential apartments and off-plan projects in Manchester, Birmingham, Liverpool and London that offer high yields and capital growth.
Contact a member of our experienced team today.