Enhance your natural smile with our professional Orthodontists!
Date Posted:Tue, 22nd Jun 2021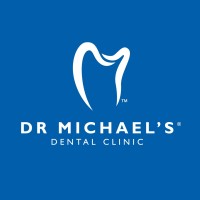 We?re offering a special discount of 15% off all Orthodontic services at Dr. Michael?s Dental Clinics so you can have your dream smile!
Having perfectly aligned teeth creates an amazing first impression and boosts your confidence to accomplish more of your goals in life.
Dr. Michael's Dental Clinic have gathered highly trained Orthodontists from around the world that are located at their specialist Orthodontic Center.
Lets meet some of the Orthodontists!
Dr. Erum Aurangzeb
Dr. Erum is a specialist orthodontist and a certified Invisalign® and Incognito™ braces provider. She is highly trained to treat patients with individual needs and comprehensive orthognathic cases which require maxillofacial surgery.
Her expertise includes using the latest techniques in orthodontics to treat adolescents with interceptive treatments and adults with metal, clear braces, and other aesthetic treatments. She enjoys staying on track with the latest methods in orthodontics by attending education courses and conferences regularly.
Dr. Omar Said
Dr. Omar is a consultant orthodontist with diverse training of multiple treatment approaches such as extraction, non-extraction, and orthognathic surgery. Additionally, he is a Wilckodontics Certified Professional who establishes speedy orthodontic treatments.
He constantly practices being up to date with the latest orthodontic advances and research to ensure that he's giving his patients the best dental care possible and provide a memorable experience.
Dr. Teertha Karnakar
Dr. Teertha is a specialist orthodontist who is also a certified provider of Invisalign® platinum, Incognito™ Braces, Inman Aligner and ClearPath Aligner. Her passion in orthodontics started at a young age and she continuously stays active in completing multiple courses to expand her knowledge in dentistry.
Furthermore, she specializes in treating preventative and interceptive orthodontics for young patients, along with invisible and surgical orthodontics for adults.
Dr. Kasem Atassi
Dr. Kasem is a specialist orthodontist with great expertise in multidisciplinary orthodontic treatment for children, teens, and adults. He is a certified provider of Invisalign®, Incognito™ braces.
Dr. Michael's specialist Orthodontists will diagnose your case to determine the best ways to correct any misalignment, improving your bite and speech. With this, you enhance both the aesthetics and functionalities of your smile.
Book an appointment with this exclusive offer to find out how you can get your perfect smile!

How to avail the discount:
Prior booking is mandatory via phone (+971 50 332 3606) or at drmichaels.com/appointment.
Simply quote the discount code (available on member offers on the BBG wesbite) upon booking.
On the day of your appointment, kindly present your Emirates ID at the reception.

Find further details below:

Website: drmichaels.com

Facebook: @drmichaelsdentalclinic

Instagram: @drmichaelsdental

Branches:

Dr. Michael's Dental Clinic - Umm Suqeim
Dr. Michael's Dental Clinic - Jumeirah Clinic
Dr. Michael's Children's Dental Center
Dr. Michael's Orthodontic Center
Micris Dental Clinic – micrisdental.com

o Facebook: @micrisdentalclinic

o Instagram: @micrisdentaldubai