Rentokil NPC launches VIRUSKILLER TM Air Purifier that kills Coronavirus in the air*
Date Posted:Mon, 21st Jun 2021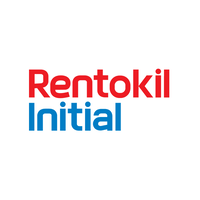 Rentokil NPC has reached an agreement to become an official distributor of VIRUSKILLER? - the air purification technology which is proven to kill 99.9999% of viruses with a single air pass, including Coronavirus - in the UAE. It comes as the World Health Organization (WHO) recently updated information on its website that recognizes Coronavirus can be transmitted from person to person via aerosols in the air.
The VIRUSKILLER™ technology will hopefully play an important role in the nation's Coronavirus recovery, helping businesses and public facilities minimise the risk of airborne transmission when they are allowed to resume normal operations.
Unlike traditional air purifiers that can 'trap' airborne particles and microbes, the VIRUSKILLER™ also decontaminates the air, by not only trapping but also killing airborne viruses, bacteria** and fungi. When placed correctly the unit takes control of the airflow in a room, drawing contaminated air in from the 'breathing zone' and then releasing fresh, clean air back into the breathing zone.
Alongside a triple filtration system, VIRUSKILLER™ uses patented ultraviolet-C (UV-C) lamps, surrounded by a mesh of chromed nano titanium dioxide tube filters that are polished with activated carbon. The emitted UV light reacts with the mesh, and in a process called 'photocatalytic oxidation' produces hydroxyl radicals, which acts as a disinfectant and breaks down the organic molecules. This all in one solution effectively filters dirty air, neutralises toxic air and decontaminates sick air. Dr Colm Moore, Area Technical Manager UK, Ireland and the Baltics, Rentokil Initial says: "Unlike traditional air purification systems, the UV-C technology provides a photochemical deconstruction of the RNA and DNA of microorganisms, deactivating their reproductive processes so that the Coronavirus, and other viruses, can no longer spread, before the air is released back into the room. "Its ability to kill 99.9999% of viruses with a single air pass, including Coronavirus, is what really sets this technology apart.
Take the following scenario for example, if you had one million viruses passing through a VIRUSKILLER™, just a single virus would be recirculated, compared to the 500 viruses that would pass through when using a traditional filtration device (99.95%)." Jamie Woodhall, UK Technical & Innovation Manager, Rentokil Initial comments: "Following the positive news surrounding several Coronavirus vaccines on the near horizon, VIRUSKILLER™ is another landmark development in the ongoing effort to battle Coronavirus. "VIRUSKILLER™ could play an important role as people look to resume their normal lives, providing confidence and peace of mind that airborne transmission is far less likely in indoor environments where the technology is installed. It could also help eliminate scenarios that we see in so many schools across the country, where students have to sit in cold classrooms because the windows must be kept open to maintain airflow. "This solution will play a crucial role in helping to break the 'chain of infection', by taking control of the airflow in a room – drawing contaminated air out of the breathing zone and releasing fresh, clean air back into the environment. Once installed, businesses should still ensure that proper hand hygiene is encouraged among workers and visitors, and that social distancing measures are practiced