What will your company "witness statement" for the environment look like in 2021?
Date Posted:Thu, 14th Jan 2021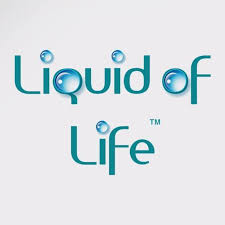 David Attenborough had said that his latest film, Life on Our Planet, was his ?witness statement? for the environment. He urges us to "rediscover how to be sustainable? and that ?we need to move from being apart from Nature, to becoming a part of Nature, once again."
When I started Liquid of Life over 10 years ago, I had never expected Parliament would debate on the ban of single-use plastics to address the issues surrounding plastic pollution which was a topic also highlighted in Attenborough's film.This year there are a number of single-use plastic bans to look forward to as the European Union will ban single-use plastics by mid 2021 and other countries such as Iceland, Peru, Costa Rica, Canada, Thailand and China will also be implementing single-use plastic bans. The UK Government too has laid out some ambitious targets including zero avoidable waste by 2050 and the Environment Bill 2019-21 is currently undergoing its third reading in the 1 House of Commons. In the UAE, Abu Dhabi has set out its own policies to tackle single use plastic waste.
There are also many voluntary initiatives driven by the private sector that are aimed at changing behaviors now and it's clearly not necessary to wait for regulation to make the positive changes that are so needed. Whether you design, produce, use, reuse, repurpose or dispose of plastic in your business, you have a role to play in tackling the issues surrounding plastic pollution and ultimately climate change.
So what are some of the things you can do this year?
- Consider conducting a plastic audit in your business and identify where the major uses of plastics occur and whether through redesign, innovation or a step to use alternatives will help to reduce your plastic footprint and perhaps also reduce costs. Go beyond and also consider other waste streams related to your business.
- Set time-bound targets and be ambitious in reducing plastic consumption and waste.
- Communicate your plans and ideas to all stakeholders and be open to suggestions for change.
- Whether online or in person reach out to some of the many sustainable professionals in the region who can offer insights into the environmental issues facing us today and who can provide guidance on some best practices in reducing the overall carbon footprint of your business.
- Remember and apply the 7R's to live by this year and in this order Rethink, Refuse, Reduce, Reuse and Repurpose, Repair, Recycle, Remove.
- Connect/reconnect with Nature to get inspired and motivated.
There are many reserves throughout the UAE where you can enjoy the natural environment and engage in activities such as mangrove planting.
- Don't be afraid to brag, a lot. If you have implemented an initiative, whether it is energy or water saving, reducing your carbon footprint or even changing the brand of tea bag to a non-plastic tea bag, then share with others so that others can also be inspired to adopt sustainable habits.
- Take it beyond the office. Employee benefits is all about adding value to employees. Think about some of the eco friendly services / products you can connect your employees with to make their home lives more sustainable.
Regardless of the industry you work in, nationality or where you call home, what is clear this year is that we need to do more to tackle some of the root causes of the pandemic which was arguably brought on due to the fact of our inability to co-exist with nature which resulted in the transference of the virus from animals to humans. Whilst future pandemic proofing our businesses may seem like mission impossible, we can still "do our bit" in reducing the negative impact we have on the environment.
As we begin this year, what will your company witness statement for the environment look like in 2021?
(https://services.parliament.uk/bills/2019-21/environment.html)
(https://www.ead.gov.ae/storage/ 2 SINGLE%20USE%20PLASTIC%20POLICY%20FINAL%20ENGLISH%20313.pdf)