Adam Bradford Agency - BBG Member and Proud Sponsor of the BBG Festive Fiesta 2020!
Date Posted:Mon, 7th Dec 2020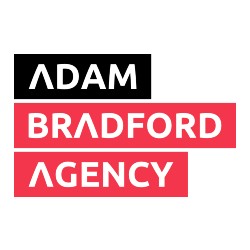 BBG Member and Sponsor of the BBG Festive Fiesta 2020 Adam Bradford Agency here shares its impressive background of high impact, social economic change initiatives. Just one example of Adam Bradford Agency's support is with Solomon Smith, a young entrepreneur, who took his own experience of seeing friends going hungry on the streets of London to create the Brixton Soup Kitchen in South London. Adam Bradford Agency connected Solomon with major brands such as Nando's, Nike and the Mayor of London's Office to advance funding and brand development of the Brixton Soup Kitchen. The BBG is proud to welcome Adam Bradford Agency as a BBG Member and as a Sponsor of our Festive Fiesta on Friday December 11th from 7pm at Le Royal Meridien Beach and Spa Resort, Dubai and looks forward to being a part of the team's journey and plans in the UAE.
Adam Bradford Agency - BBG Member and Proud Sponsor of the BBG Festive Fiesta 2020!
Adam Bradford Agency FZE is a bespoke communications and management consultancy focusing on the high impact crossover between economic and social potential of brands, individuals and organisations. It was started by social entrepreneur and Queen's Young Leader, Adam Bradford.
For the past ten years we have worked with some of society's giants such as Google through to start-up entrepreneurs and small businesses to help them get their message across, create new partnerships and opportunities and achieve an impact in society. Everything we do is rooted in a desire to achieve social change; whether it be supporting the National Autistic Society in the UK to deliver a behaviour change campaign around attitudes to autism, which resulted in numerous industry awards, placement in over 200 press features and international broadcast opportunities reaching over 60 million people, or assisting a UAE startup to connect up to leadership initiatives to expand their range of services.
Our team is a vibrant melting pot of creativity and disciplines and includes the very best advisors and associates from across marketing, communications, government, policy and beyond.
Work we're proud of:
Solomon Smith, Brixton Soup Kitchen [include image] - Hailing from the eclectic suburb of Brixton, South London, Solomon Smith is no ordinary entrepreneur. He took his experiences seeing friends go hungry on the streets of London and turned this into a thriving social enterprise - the Brixton Soup Kitchen. We connected Solomon up to brands such as Nando's, Nike and the Mayor of London's office to advance fundraising and his brand's development. In six months the brand raised over £50,000 and was featured across national media for its work. In 2020 he was named one of the London Evening Standard's most inspirational Londoners and has been praised by Number 10 Downing Street for his work which we supported him with. In 2019, Nando's produced a mini-documentary showcasing Solomon's work for the inaugural launch of their CSR campaign 'No Chuckin' Our Chicken' which sees the brand donate leftover food to homelessness charities.


We worked with Google and the University of Australia to design a programme which highlighted the safety features of Google's user tools to promote safe internet usage for young people. In particular we embarked upon an out of home advertising campaign alongside a series of workshops and educational sessions with parents and key stakeholder groups to ensure that Google delivered value to parents and young people. The campaign also won political support from local government and the wider sector.
Each year, ABA part-funds the AdamStart Entrepreneurship Programme - a suite of projects and initiatives which encourage young people to set up impactful business ideas. In 2020 alone, we supported over 30 young people's bright ideas from disability-friendly facemasks designed by people with disabilities, to a meditech solution in Uganda and a tech platform to help young people gain job and work opportunities in Bangladesh. We run challenges and events all year round to enable young people to learn new skills, develop enterprise ideas and take them all the way through to investment stage through our programme. We are excited to take this work further in the Middle East region.
To find out more about our work please visit www.adambradford.agency or call +971 58 500 4272. We're open to your collaboration and partnerships to drive your brand to the next level.
Adam Bradford Agency is a member of the Public Relations and Communications Association and is governed by ethical communication standards.