BBG Facilitates Construction Sector Roundtable to Seek 'A Better Way'
Date Posted:Wed, 28th Oct 2020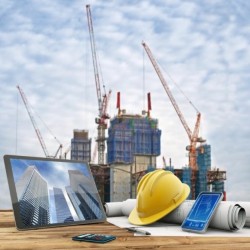 The BBG provides an update on the progress, participation and intentions of the BBG Construction Sector Roundtable.
The Construction Sector Roundtable, started in April 2020, was formed to provide C-Suite level discussion that would be insightful and useful for the wider construction sector in the region. The core steering group is made up of a number of BBG Members representing contractors, consultants, construction lawyers and advisors. These include: BBG Chairman John Martin St. Valery; Jonathan Eveleigh, Khansaheb; Jason Lowe, Laing O'Rourke; Paul Woodman, ASGC; Gwyn Taylor, Alec; Sean Fenner, Kier; Mark Stephen Hunt; McLaren and Rashid Khawaja, Department for International Trade; Chaired by BBG Construction Lead Alan McCready MBE of Spencer Interiors and Contracting. In addition to the initial core group, we have recently welcomed; Cynthia Corby, Deloitte; Suzannah Newboult, DLA Piper; Adam Ralph, Turner & Townsend; Andrew Jeffrey, Ankura; Chris Seymour, Mott MacDonald; and Paul Gyles, SHAMAL LLC as contributors.
This group meets every month and is in the process of developing a series of key messages on how 'a better way' can be established to reduce the whole life cost of an asset and improving the UAE economy.
The focus will be on what key changes are necessary and the commercial benefits that these could bring for all stakeholders, which will then be captured into a report and presented to a range of key public and private sector bodies across the UAE. If you feel that you could contribute to this working group, please contact the BBG (info@bbgdxb.com) or Alan McCready directly.