Webinar: UAE Economic Substance Regulations Updates and Challenges
Date Posted:Wed, 21st Oct 2020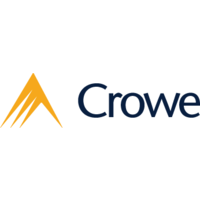 UAE Economic Substance Regulations ? Updates and Challenges ? The Relevance for MNCs operating in the UAE.
Since its introduction in 2019, there have been several clarifications and amendment issued by the UAE government regarding the Economic Substance Regulations (ESR).
The latest major amendment was the replacement of the ESR issued in 2019 (Ministers Resolution no 31 of 2019, Ministerial decision no 215 of 2019, Cabinet Resolution No 58 of 2019 and the Guide and FAQs.) with the promulgation of the new ESR regulations vide the Cabinet Resolution No 57 of 10 August 2020 and Ministerial Decision no 100 of 20 August 2020 along with the new Guide and FAQs.
The main objective of this webinar is to outline some of the key implementation challenges and concerns faced by Multinational Companies (MNCs) operating in the UAE.
The three topics which we would like to address are:
How could the MNCs are directed and managed in the UAE, so that they are in compliance with the ESR and annual reporting requirements?
Which ESR aspects are to be considered when restructuring their finance and operations as presently being carried out in the UAE?
What to expect if the Automatic Exchange of Information is triggered due to non-compliance with the ESR?
Date: 28 October 2020
Time: 11:00am to 12:00pm