BritCham Singapore Webinars
Date Posted:Tue, 22nd Sep 2020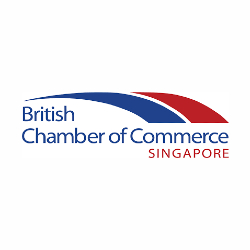 Take advantage of member rates/complementary tickets at the following two BritCham Singapore webinars
Into the Unknown with Explorer Grant Rawlinson
15th October, 09:00 – 10:30
Ticket Option: For Members & Staff of the British Chamber Global Network = $50
LinkedIn post:
https://www.linkedin.com/posts/british-chamber-of-commerce-singapore_the-sea-decides-trailer-activity-6712223595814367232-c-mE
Grant 'Axe' Rawlinson is a world class human-powered explorer and team decision -making coach.
From the street level to the boardroom, international 7-aside rugby player to over 50 expeditions across the globe including walking across countries, cycling across continents, climbing Mt Everest and crossing sea's completely by human-power, Grant dedicates his life to the pursuit of Bold, Unique Goals.
This webinar will share more on a team decision making program based on his bold, unique journey to travel from Singapore to New Zealand by human power. This program will help you develop the Explorer's Mindset so you can make more effective decisions around exploring and driving innovation in a world where the consequences of failure are high.
6th October, 12:00 – 13:30
Ticket Option: For Members & Staff of the British Chamber Global Network = $0
LinkedIn post:
https://www.linkedin.com/posts/british-chamber-of-commerce-singapore_waste-to-value-in-asean-british-chamber-activity-6712623701692698624-Op-4
Join us on 6th October for a webinar on waste management governance where our panelists will share more on
Design,
Implementation and financing of waste recovery facilities,
Innovative financing mechanisms like public private partnership (PPP),
Waste recycling,
Application of polluters pays principle and extended producer's responsibility and
Key aspects to sustainable waste management.
Panel:
Allard Nooy, CEO of Infraco Asia
Regula Schegg, Managing Director, Asia at Circulate Capital
Daniel Wong, VP, (Head of Waste-To-Resource), Renewables And Environment at Sembcorp
Paul Kent, Partner, Economics And Regulation at KPMG
Sujay Shah, Managing Director, Clean Tech at Standard Chartered Bank