Key Considerations When Designing a New School
Date Posted:Thu, 2nd Jul 2020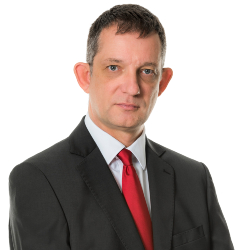 School systems in the GCC region and beyond are constantly evolving to keep pace with rapid advancements in technology, globalization and an increasingly interconnected world. Students today need to be educated through more interactive methods that promote critical and individual thinking, and endow them with different skill sets that prepare them for jobs that may not even exist today. The need for this interactive approach is even more evident and urgent now because of the COVID-19 virus. The pandemic has forced businesses worldwide to rethink their operating strategies, as well as the workforces and skill sets they will need to operate in this new environment.
To support these new requirements, schools must be designed so that faculty, staff and students are provided with the necessary tools and operating environment to help shape future generations in the best possible manner. Accordingly, new school design should be centered around the following three pillars: (1) adaptability; (2) creativity; and (3) sustainability.

Adaptability
New schools need to be designed in a manner that will enable them to rapidly adapt to new and ever-changing requirements. Classrooms should be open-plan with flexible teaching spaces that allow school administrators to provide a variety of learning environments for different grade levels, a trend that has already started in East Asia and Australia. These flexible teaching spaces will also make it easier to implement health mandates like the physical distancing requirements now necessary because of COVID-19, as well as providing educators with the additional flexibility they may require to operate in a remote or blended learning environment (e.g. split days, evening classes, etc.).
Progressive educators are talking about moving to skill-based and AI-based education that is focused more on the intellectual and behavioral development and abilities of individual students. This shift could, for example, see traditional grades 2 and 3 students sharing some of the same classes. To support this, teaching spaces will need to be more flexible by moving away from the clustered classroom philosophy that is currently the standard.
New schools are sometimes built in areas characterized by low urban development, and thus often serve as anchors for the communities emerging around them. Accordingly, schools need to be designed with this in mind, allowing them to adapt while the community develops around them. For example, a lack of available amenities, such as snack bars or mini-markets, may require the school to be fully self-sufficient at first. As these amenities become available, however, the spaces a school might have initially dedicated to providing such services can be reallocated for other uses.

Creativity
A new school should not only be designed in a creative and innovative manner, but it also needs to result in teaching spaces that are inspiring and promote creativity. Countless research studies (for example, Sparking Student Creativity) point to the fact that such environments allow students to realize their full potential and develop into truly global citizens by supporting educators in their efforts to blend hard skills with human-centric skills (e.g. cooperation, empathy, social awareness, etc.).
One key to designing a creative and compelling learning environment is to work closely with the school community, including administrators, faculty, students and parents, to develop requirements and create a vision for the new school. The traditional approach of preparing a design brief and then appointing a design consultant to translate the brief into a final design is unlikely to result in a creative outcome. This can only happen by working closely with all internal and external stakeholders throughout the design process and by evolving the design based on constant feedback.
Creative teaching spaces that embrace new technologies need to be at the core of the design process. Science, Technology, Engineering and Mathematics (STEM) has been the focus of many teaching programs around the world for some time now, but there has also been a more recent trend towards STEAM (adding 'Arts') – a collaboration between science and arts to promote creativity and critical thinking across two very different areas of learning. Additionally, in an increasingly digital world, traditional school libraries are being replaced by full-fledged media centers, often blended with open-space circulation areas to provide an immersive learning environment.

Sustainability
Finally, sustainability is integral to the success of any future school. The design of a new school should focus on energy efficiency, water efficiency, use of sustainable materials, indoor air quality, and the health and well-being of occupants – particularly so in our current COVID-19 pandemic period. Designers should also incorporate more daylight and outdoor views to improve the learning process.
Elements should be incorporated within the design so that sustainability can be fully integrated into the learning curriculum. An example is the installation of solar (PV) panels on roof areas, which students can observe to learn more about solar power generation. The inclusion of a greenhouse within a campus design provides a great opportunity for students to better understand climate change, global warming, planting and food production. Recycling should also be at the core of any new school design, with appropriately located and designated recyclables collection areas. This could even extend to the provision of a food composter on campus to help reduce and repurpose food waste.
Finally, cooling requirements are a significant operational cost for school operators in the Middle East. Energy needs, therefore, mandate the specification of highly efficient plant and equipment, with low maintenance and replacement costs. Designers will need to consider the relative merits of district cooling (where available) versus traditional chilled water and Variable Refrigerant Flow (VRF) systems. Additionally, lowering the U-values of the building envelope might result in a slightly higher construction cost, but deliver the benefit of lower cooling loads and associated energy costs throughout the lifetime of the school.
About the Author
Antonis Slicher
Antonis has over 23 years' experience in construction project/program management and design management at both the pre- and post-contract stages. He combines robust teamwork and stakeholder management skills to ensure that projects are delivered successfully. Based in Abu Dhabi, Antonis is a Project Director with Colliers Project Leaders, and is currently serving as the Director of Project Operations for the new American Community School campus in Abu Dhabi on full-time secondment.