Upcoming ICE Events
Date Posted:Mon, 15th Jun 2020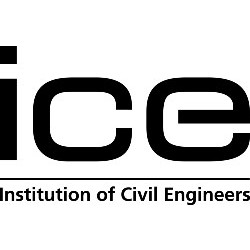 Free online ICE events open to both ICE Members and Non-Members.
International Women in Engineering Day - 'Shaping the World'
ICE Middle East Online Panel Discussion with our ICE Members & ICE Current Future Leader
Sunday 21 June 2020 – 7:00 PM – 8:30 PM (UAE time)
Click Here to register (Online Event Link will be sent 2 days prior to the event)
Entry: Free (Open to all ICE Members and Non-Members)
National Women in Engineering Day was launched for the first time in the UK on 23 June 2014 by the Women's Engineering Society (WES) to celebrate its 95th anniversary. Since that launch in 2014 the day has grown enormously over the subsequent years to the point
where it received UNESCO patronage in 2016. In 2017, National Women in Engineering Day became international for the first time due to the interest and enthusiasm developed by the international audience and participants in the previous years. International Women in Engineering Day (INWED) was born to enable the celebration of women in engineering to become global.

INWED's theme this year is 'Shape the World' and how engineers work tirelessly every single day to make our world better. There is also a strong focus on sustainable development and the United Nations Sustainable Development Goals and how all engineers are working
towards a greener world.

Panelists:
- Hayley Jackson – GMICE - Site Engineer, Taylor Woodrow – ICE Current Future Leader.
- Lavinia Melilla – FICE – Project Manager - Stantec – Qatar.
- Jennifer Stables – CEng MICE PMP - Senior Engineering Project Manager – AECOM- ICE Qatar Country Representative.
- Fatima Abdulaziz Al Sharif - GMICE - Traffic Safety Senior Engineer - Roads and Transport Authority – Dubai.
- Sherin Shersha – ICE Student Ambassador - Heriot-Watt University, Dubai.
- Aurelia Khisaf – ICE Middle East Membership Development Officer.

Event Schedule:
7:00 PM – Login
7:10 PM – Welcome Note
7:15 PM – Introduction of Panelists
7:20 PM – Panelists will share their career experiences and benefits of being an ICE Member
7:35 PM – Panel Discussion – Open discussion.
1. How can the industry attract and retain more women?
2. What unique contribution do you think female engineers bring to the industry?
3. Why is it so important for civil engineers to take sustainability seriously?
8:05 PM – Q&A
8:15 PM – Brief Update from our ICE Current Future Leader – Hayley Jackson about ICE Current Future Leader Program/Application.
8:25 PM – Closing/Vote of Thanks.


ICE UAE Committee Emerging Engineers Award Finals Online Presentation
Monday, 22 June 2020 - 7:00 PM to 9:00 PM
Click Here to registerClick Here to register (Online Event Link will be sent 2 days prior to the event)
Entry: Free (Open to all ICE Members and Non-Members)
ICE UAE Emerging Engineers Award Finals 2020
The award promotes and recognises outstanding communication of civil engineering work. ICE student, graduate and trainee technician members in the region submit research and innovative work related to engineering projects and designs. The top entries, which are selected by expert judges present their work and compete for prizes at the Regional Final. Regional winners also have the chance of being shortlisted for the overall final which takes place at ICE's Headquarters in London Their presentations are followed by question and answer sessions when audience members are encouraged to participate. There is also an opportunity to enjoy complimentary refreshments and network with other engineering professionals.

Attending the Emerging Engineers Regional Final gives you a great chance to:
- Learn about the latest developments in engineering
- Test the finalists' knowledge
- Add to your continuing professional development (CPD) record.

Prizes:
- First Prize: AED 2500
- Second Prize: AED 1000
- Third Prize: AED 750