Professional excellence in the Middle East. Invest in your success with ICE
Date Posted:Mon, 27th Apr 2020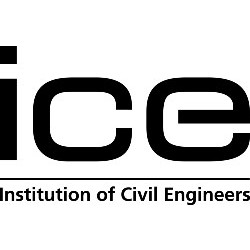 The Institution of Civil Engineers (ICE) has launched a campaign to help civil engineering organisations across the Middle East to achieve greater success and share a commitment to professional excellence and lifelong learning.
By working in partnership with ICE, organisations will be able to:
Stand out from competitors
ICE's international recognised qualifications are a demonstration of professional excellence will give your clients confidence in awarding you contracts.
Be a class-leader in professional development
Incorporated or Chartered status shapes leaders and managers, instils an understanding of commercial frameworks and deliver essential engineering skills.
Improve recruitment and retention
Your commitment to investing in the development of employees will aid the recruitment and retention of the brightest minds.
Adapt to an ever-changing world
An organisation fit to meet future challenges cannot stand still. We will help your workforce to be agile and responsive to new challenges and opportunities.
Access world-renowned knowledge
We can provide you with the latest thinking and guidance on all major engineering topics and insight into future sector requirements.
As Anthony McCarter CEng FICE, a Building Director at Ramboll explains:
"It helps when we're bidding for a project to be able to put forward engineers who are Chartered because it's an internationally recognised benchmark of quality."
"If we know staff have achieved Chartered status, we know they have been through a strict process and they have been validated", clarified by Kate Hudson, a Regional Learning & Development Advisor Middle East and South Asia at Mott MacDonald.
Dr Sabih Khisaf CEng FICE, a Head of Engineering, MENA Region at Hyperloop Transportation Technologies Inc. said: "Without being Chartered, I wouldn't be where I am now. It's the best decision I've ever taken."
Discover how your business can succeed with ICE: http://bit.ly/InvestInYourSuccess
Make it your best decision and be part of this success story.

Get in touch
Whether you are an employer or a practising engineer, ICE can help you. Please get in touch:
t: +971 (0)4 309 7017