Oxford Business Group is Proud to Launch the Report: Dubai 2020
Date Posted:Wed, 11th Dec 2019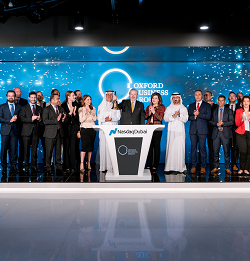 Dubai's well diversified economic base has continued to underpin growth in the emirate.
Despite slowing global growth and rising tensions placing pressure on international shipping, Dubai's maritime sector has continued to strengthen, and in 2019 the emirate moved up in the ranking of the world's top-10 maritime capitals, securing the ninth spot. The emirate is also rapidly emerging as a leader in transport and logistics innovation. While much of the current investment activity in the sector is being injected into transport infrastructure projects for Dubai Expo 2020, the local government is also considering the long term, and there is a strong pipeline of transport infrastructure projects planned under the Traffic and Transportation Plan 2030 to expand roads, airport capacity and public transport routes.
Enjoy your exclusive 20% discount when you purchase the report via British Business Group. BBG members please log-in using your login credentials to avail this discount.