University of South Wales Dubai Signs Agreement with Jet Aviation at Dubai Air Show
Date Posted:Tue, 3rd Dec 2019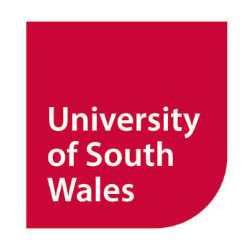 University of South Wales (USW) Dubai and Jet Aviation Dubai announced their cooperation to help support the development of aspiring aviation professionals at Dubai Air Show last week.
Effective immediately, Jet Aviation will provide required on-the-job training opportunities to students in Dubai enrolled at USW Dubai, while USW will support tuition for qualified Jet Aviation employees.
This collaboration will help to help build an industry-ready cohort of local aircraft maintenance engineers and related professionals for the aviation industry, fostering teaching, learning, training and knowledge transfer to aspiring aviation professionals in Dubai.
Jet Aviation's EASA, FAA and GCAA approved maintenance facility in Dubai will cooperate with USW by offering industrial training and internships to aviation students at USW Dubai. Meanwhile, USW will provide Jet Aviation employees with the unique development opportunity of pursuing a BSc in Aircraft Maintenance Engineering or an MSc in Aviation Engineering and Management at the USW Dubai Campus.
With EASA and GCAA Part 147 Maintenance Training Organization status, USW Dubai is the only university in the UK and the UAE that has integrated industry-standard aircraft maintenance qualifications with an Honours degree, delivered on a single campus. Its Dubai campus is fully compliant with EASA and GCAA regulations.
The USW Dubai offering includes: BSc (Hons) Aircraft Maintenance Engineering degree with integrated European Aviation Safety Agency / General Civil Aviation Authority (EASA/GCAA) training, MSc International Logistics and Supply Chain Management degree, MSc Cyber Security degree, BEng (Hons) Aeronautical Engineering degree, MSc Aviation Engineering and Management degree, and MSc Strategic Procurement Management degree.
The signing took place on day one of Dubai Air Show, and the same evening saw the University host the Dubai Air Show Reception with HM Ambassador Patrick Moody and the Department of International Trade.
More information about the University of South Wales (USW) Dubai campus is available at: https://www.southwales.ac.uk/dubai/