Protect Against Bribery and Corruption Liability
Date Posted:Sat, 11th May 2019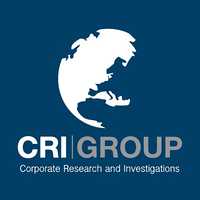 By Zafar Anjum MSc, MS, LLM, CFE, Chief Executive Officer, CRI Group
As the international outcry on bribery and corruption practices continues to tighten its grip around rogue players in the private and public business sectors, global organizations continue to ramp up their efforts to develop effective frameworks to prevent, detect and report bribery and corruption.
And by fortifying their anti-bribery management systems, those organizations are further helping their cause, as such systems can play a pivotal role in establishing "adequate procedures" as a compliance defense in the event of a bribery accusation.
"Adequate procedures" is a term made popular through the UK Bribery Act of 2010, which poses the potential of a company avoiding liability for failing to prevent bribery if that organization can demonstrate sound and established policies and procedures that deter individuals (inside and outside of the organization) from partaking in questionable or corrupt conduct.
A key challenge, though, is that the concept of "adequate procedures" takes on different meanings, depending on what country or jurisdiction one may reside. Further, most enforcement agencies and government authorities offer little guidance that pinpoints what exactly "adequate procedures" means when considered as a possible defense in a legal proceeding.
Click here to view three samples of international legislative provisions that offer "adequate procedures" as a possible legal defense consideration.
An effective way to comply with the myriad of international guidelines and prove "adequate procedures," is to review and implement the globally accepted ISO 37001-2016 Anti-Bribery Management System certification process, which provides proper assurance that the organization has succeeded in establishing, implementing, maintaining, reviewing and improving its Anti-Bribery Management System. CRI Group's ABAC Center of Excellence Limited is fully accredited as a Conformity Assessment Body (Certification Body) to assist organizations worldwide in attaining ISO 37001 certification.
The certification audit is extremely thorough in its approach, which results in an accredited certification for the scope of the ISO 37001 Anti-Bribery Management System. Because of the standard's international acceptance and the thoroughness of the audit process, such certification can provide a valuable safeguard in demonstrating an "adequate procedures" compliance defense in cases posing a liability for a company's failure to prevent bribery.
There is a strong likelihood that ISO 37001 Anti-Bribery Management System will continue to set the pace for a globally recognized "adequate procedures" standard for corporations embroiled in corruption litigation proceedings. But for now, the most powerful "insurance" tool that public and private sector organizations can use in their defense strategy is ISO 37001 ABMS certification.
# # #
Click here to learn about two international legislative provisions that offer "adequate procedures" as a possible legal defense consideration along with the most recent National Anti-Corruption Plan of the Malaysian Government, and discover how a newly adopted international standard can offer multi-national organizations specific guidelines in developing a globally accepted anti-bribery management system that may support most "adequate procedures" defenses.

Zafar Anjum, MSc, MS, LLM, CFE, CIS, MICA, Int. Dip. (Fin. Crime), CII, MIPI, MABI
CRI Group Chief Executive Officer
Corporate Research and Investigations Limited
2nd Floor, 5 Harbour Exchange Square
South Quay, London E14 9GE
United Kingdom
Email: zanjum@CRIGroup.com