HSBC announces UK Pavilion sponsorship at Expo 2020 Dubai
Date Posted:Wed, 15th May 2019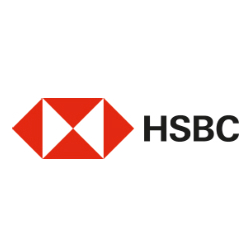 HSBC has announced that it will be a founding partner of the UK pavilion for Expo 2020 Dubai UAE, promoting the power of international connectivity at the world?s biggest showcase of global innovation, creativity and collaboration.
"HSBC has supported ambition and innovation in this country since opening the first bank in what became the UAE in 1946," HSBC UAE Chief Executive Abdulfattah Sharaf, said.
"A visionary transformation agenda has been delivered to great effect in everything from trade and infrastructure, to tourism and retail, creating a global financial hub that makes the UAE one of eight key markets worldwide in which HSBC will invest and grow," Abdulfattah added.
"We firmly believe the economic miracle that we've seen here is just the start of something much, much bigger – and Expo 2020 will provide a window on the world of opportunity that we see for our customers around the globe."
World Expos are one of the oldest and largest international events on the planet. They take place every five years and last six months and have introduced ground-breaking innovations such as the telephone, X-ray machines and touch-screen devices.
With an estimated 190 nations participating and more than 25 million visits expected to attend Expo 2020 – which would make it one of the best internationally attended in World Expo's 168-year history – HSBC's commitment to connect customers to opportunities that enable economies to thrive and people to fulfil their ambitions aligns with the UK pavilion's theme of 'Innovating for a Shared Future'.
"The UK is renowned for its award-winning pavilions and I am delighted that HSBC is partnering with us to deliver a stand out presence at one of the world's greatest showcases of innovation and creativity," said the UK Minister of State of the Department of International Trade, Baroness Fairhead.
"Expo 2020 Dubai provides a brilliant platform to showcase the very best of UK business to millions of visitors, exposing British firms to new opportunities and connecting them with potential partners and customers," Fairhead added.
"The Department for International Trade is committed to supporting British businesses of all sizes export more and break into new markets, as outlined in the government's Export Strategy."
The theme for Expo 2020 Dubai - Connecting Minds, Creating the Future - seeks to engage people to recognise the potential of what can be achieved when meaningful collaborations and partnerships are forged.
The theme recognises that today's challenges are far too complex to be solved in isolation, and that the creation of sustainable solutions to global problems demands readiness to reach out across geographies, institutional boundaries, industry clusters, cultures, and disciplines.