Direct Access wins International Trader of the Year award
Date Posted:Mon, 26th Nov 2018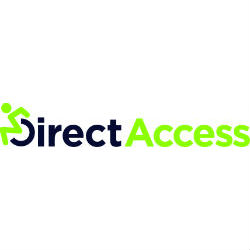 BBG Member firm wins International Trader of the Year award for opening in UAE.
Direct Access, the People of Determination-run accessibility firm, has won International Trader of the Year at the prestigious South Cheshire Chamber of Commerce Awards. The award recognises Direct Access' successful first year in the Emirates and opening of the company's first offices in Dubai South.
Established fifteen years ago in the UK, Direct Access advises organisations on how to ensure their buildings and services are accessible for People of Determination. Millions of people daily use a building or service audited by Direct Access ranging from Virgin Rail and Eurostar trains, London Gatwick airport, Sport Wales Governing body, tourist sites such as the House of Parliament and the historic Roman Baths an UNESCO World Heritage site.
Since 2017, Direct Access has provided consultancy services in the UAE working on projects for Nando's, Emrill and some iconic large-scale construction projects. In August 2018, they opened an office at Dubai South, part of Dubai World Central, to service access auditing and training contracts in the Middle East.
Established by profoundly deaf Steven Mifsud in 2004, Direct Access has worked on accessible design for several UK projects including the refurbishment of Blackpool's Winter Gardens, the Victoria Square retail, hotel and residential development in Woking and counts Virgin Trains, Eurostar and York Racecourse amongst its high-profile clients.

L-R: Stephen Dering, Head of Engagement and Steven Mifsud, Director
"A year ago we started to look at how we can share British expertise in inclusive design in Dubai and Abu Dhabi," said Director Steven Mifsud.
"The 2017 launch of the Dubai Universal Design Code by Sheikh Mohammed bin Rashid Al Maktoum, Vice President and Prime Minister of the United Arab Emirates, and Ruler of Dubai was the opportunity we needed to support clients with ensuring compliance with accessibility."
"Winning the accolade is the culmination of an exciting year in the Middle East," adds Dubai-based Stephen Dering, Head of Engagement. "This is just the start of Direct Access' ambitions in the Middle East and North Africa region as we look to add further contracts in rail infrastructure, hospitality and retail, education and healthcare sectors. What makes us unique is all of our team have a disability providing our clients with unrivalled expertise into the barriers that People of Determination face and how they can be addressed."