Message from CSM Live
Date Posted:Tue, 13th Nov 2018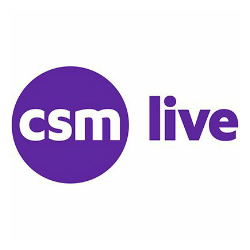 CSM Live supports British Businesses in Dubai
"When the BBG asked for assistance with updating their office signage, CSM Live were more than happy to help. As a global business with traditional British roots, we see our tie in with BBG as a huge mutual benefit, in bringing expat communities together."
CSM Live are one of the most prominent branding and signage businesses in the world. Over 50% of the global population has seen their work and they aim to help their clients to create first class live experiences every day of the year. Whether clients are looking for an office facelift, or need to brand an international, multi venue sporting event, CSM can help.
CSM's production facilities and project management team in the UAE are hugely talented and dedicated to making events look and feel fantastic.
https://csmlive.com/
https://twitter.com/CSMLiveUAE
https://www.instagram.com/csmliveuae/