Call for Internship Opportunities
Date Posted:Thu, 1st Nov 2018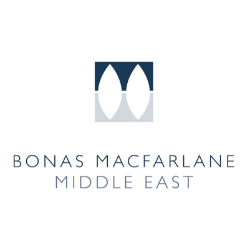 Bonas MacFarlane invites organisations with Internship Opportunities to collaborate with their student programmes.
Bonas MacFarlane Middle East is one of Dubai's most respected providers of private tuition and education consultancy. They have been in business since 2011, based in Dubai's Knowledge Park and are fully licensed by the KHDA. They are a joint venture of the London-based Bonas MacFarlane Education, which since 1992 has been one of the United Kingdom's most established providers of private tuition and educational advice. Their priority is to instill children with the confidence to become independent learners. As a result, Bonas MacFarlane's students have excelled at schools in the UAE and abroad, including top boarding schools and universities in the UK and USA.
Each year a number of Bonas MacFarlane students seek out internships as an introduction to a chosen career path. If your company offers this professional experience for young people, they would love to hear from you. Internships can be any length (days, weeks or months) and any structure. For example, the intern may be required to complete a specific project or task, or shadow an executive for a week. The result for the student should be a productive learning experience that can be included on a CV. The result for the company should be the satisfactory completion of a project or task that may otherwise remain unfulfilled.
Interested parties should contact:
Shannon Holden
shannon@bonasmacfarlane.com
Office: +971 4443 0930
Mobile: +971 56 678 0199