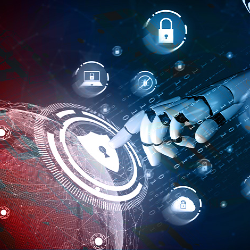 Business Briefing: Cyber Security Sponsored by Resolution IT and Kew Solutions
Event Date: Tue, 31st Oct 2023
Event Time: 8:00 AM to 10:00 AM
Venue: voco Dubai
Location: Sheikh Zayed Road

View Map
Member Registrations Fee: 145 AED
Pre-members Fee: 190 AED
Registration Closed
This business briefing is aimed at senior decision-makers, business owners and those with the responsibility of data and cyber security with the objective to raise awareness and provide valuable insights into the ever-evolving cyber security landscape that businesses face today. By sharing expert knowledge, best practices, and case studies, this event aims to equip senior decision-makers and business owners with the necessary tools to effectively safeguard their organisations against cyber threats.
The following panel of cyber security experts and industry leaders will be discussing effective strategies and best practices for protecting businesses against cyber threats:
- Rupert Walmsley - Managing Director - Resolution IT
- Rob Kew - Managing Director - Kew Solutions
- Simon Bell - Cyber Practice Leader - Marsh Middle East & North Africa
- Jerome Murray - Cyber Consulting Lead - Control Risks
Fee includes breakfast
Free valet parking
Dress: Business
If your company is a BBG member and you are not a named member, please register by emailing booking@bbgdxb.com to benefit from the member rate, named members should register online as usual. Cancellations will be accepted until 11.59am on Friday 26 October after which "no show fees" will apply.
Sponsored by: