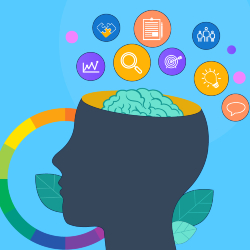 Behavioural Economics - Sharing Economy & Disruptive Technologies
Event Date: Tue, 26th Sep 2023
Event Time: 8:00 AM to 10:00 AM
Venue: Dusit Thani Dubai
Location: Sheik Zayed Road

View Map
Member Registrations Fee: 145 AED
Pre-members Fee: 190 AED
Registration Closed
Join Professor Paul Patton, Course Director, Strategy & Competition, with the University of Manchester to explore and discuss some topical issues influencing current business strategy, innovation and efficiency.

The Masterclass will explore topics such as:
1. How our behaviour is now related to being an 'onsumer' rather than a 'consumer'.
What does this mean for business strategy? What do we observe about 'onsumer' behaviour while engaged in online purchases? What is 'artificial scarcity'? What do we know about BIN (Buy-it-Now) v END (Final Price) pricing?
2. An overview of the Sharing Economy, Disruptive Technologies and new business models.
What is the Sharing Economy and associated new business models? How has Disruptive Technologies enabled the growth of the sharing economy and new business models?
How has disruptive technologies impacted innovation and efficiency within various businesses.
Participants will have an opportunity to explore and discuss the above topics and relate to their own *'onsumer' behaviour and their business models.

*Onsumer is someone engaged in online purchasing
About the Speaker

Professor Paul Patton is the Course Director for Strategy & Competition with The University of Manchester. He has considerable experience in the education sector and has delivered workshops and Master Classes on behalf of The University of Manchester for over 20 years in Manchester, Dubai, Singapore, Shanghai, Hong Kong, Hyderabad, Miami and Jamaica.
Paul specialises in Strategy & Competition covering topics as wide ranging as Disruptive Technologies, the Sharing Economy, Game Theory Strategy with particular focus on innovation, efficiencies, investment and profitability.
This is a great opportunity to engage with Paul in what will be an interesting Master Class on 'Behavioural Economics - Sharing Economy and Disruptive Technologies'.
Fee includes breakfast
Free valet and self-parking available
Dress: Business

If your company is a BBG member and you are not a named member, please register by emailing booking@bbgdxb.com to benefit from the member rate, named members should register online as usual. Cancellations will be accepted until 11.59am on Friday 22 September after which "no show fees" will apply.