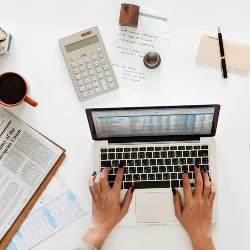 Corporation Tax Update with the Association of Chartered Certified Accountants (ACCA) and Al Tamimi
Event Date: Wed, 22nd Mar 2023
Event Time: 8:00 AM to 10:00 AM
Venue: Crowne Plaza Dubai Marina
Location: Dubai Marina

View Map
Member Registrations Fee: 145 AED
Pre-members Fee: 190 AED
Registration Closed
The introduction of a Federal corporate tax will represent a significant change to the UAE tax environment and landscape and will result in additional costs for companies both in terms of tax and compliance burden. It is important for businesses to understand the rules and consider how they will be impacted in order to be compliant. Businesses will also need to review their current legal structure, agreements, business model, and transfer pricing policy in order to ensure that there is no unnecessary tax leakage or adverse tax consequences.
Join experts from the Association of Chartered Certified Accountants (ACCA) and Al Tamimi & Company for the latest information on Corporation Tax for the UAE and how you can be best prepared.
Speakers:
- Global Tax Specialist Dr Peter Wilson, PB First
- Shiraz Khan, Partner, Head of Taxation, Al Tamimi & Company
- Two MNC CFOs to be confirmed
Moderator:
Fazeela Gopalani, Head of Middle East, ACCA
We anticipate this event will attract a large audience so please register at your earliest convenience.

Cost includes breakfast and valet parking
Dress code: Business

This is a pre-pay event and your place will not be confirmed until payment is received. Cancellations will be accepted until 11.59am on Monday 20 March after which "no show fees" will apply.

All colleagues of BBG company members, other than named members, benefit from member rates for events by emailing booking@bbgdxb.com. Named members register online as usual.

Sponsored by: