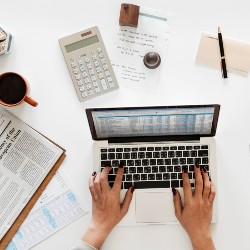 Corporation Tax Update with "Myth Buster" Dr Peter Wilson Sponsored by OneSpace
Event Date: Tue, 22nd Nov 2022
Event Time: 8:00 AM to 10:00 AM
Venue: Capital Club, 4/F
Location: Gate Village, Building 3, DIFC

View Map
Member Registrations Fee: 145 AED
Pre-members Fee: 190 AED
Registration Closed
Having enjoyed zero income tax on profits for so long, there was immediate debate when the Ministry of Finance (MOF) announced on 31 January 2022 that federal corporate income tax (CIT) will be introduced in the UAE!
As much as this move demonstrates the UAE's desire to meet international tax standards, it will of course have a huge impact on established businesses, small businesses and start-ups.
Join Dr Peter Wilson, PB First FZ-LLC, who has than 40 years experience in cross border taxation as we look to "myth bust" the rumours and concerns around this impeding change to "doing business in the UAE".
Peter is well placed to share his insights and views on what is to likely to come with CIT. He combines his academic qualification (holding a PhD in international tax law from the University of London) with professional experience including as an international tax partner in Sydney, London and New York for 2 Big 4 accounting firms with senior corporate experience as an in house tax counsel within a London Investment Bank, a Sydney natural resources company and niche global tax advisory firms.
Matt Hewitt, One Space Dubai said: "As a business owner in the region, I hear so much discussion and speculation around CIT so I invited Peter to speak to other members of the British Business Group to create an opportunity to discuss, in a closed door format the concerns, provisions and intentions of this change to business practise in the region."
Cost includes breakfast and valet parking
Dress code: Business
This is a pre-pay event and your place will not be confirmed until payment is received. Cancellations will be accepted until 11.59am on Friday 18 November after which "no show fees" will apply.
All colleagues of BBG company members, other than named members, benefit from member rates for events by emailing booking@bbgdxb.com. Named members register online as usual.

Sponsored by: