Company Information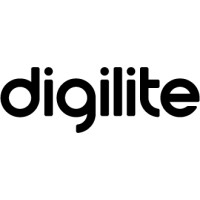 Digilite
Phone - +97142802378
Url - https://digilite.co/
City - Dubai
Postal Code - N\A
Sector - IT/ Digital/ Technology
Address - API Trio Tower, 27th floor, office 2701 Dubai - UAE.

About Company
Founded in 2006, Digilite is a boutique web marketing, design, and development agency with a global client base. Our motivation has always been the love of digital creations and our devotion to improving people's lives through cutting-edge technology and innovation.

With offices in Toronto (Canada), Sydney (Australia), Los Angeles (USA), Yerevan (Armenia), and Dubai (UAE) we are a full-service digital agency offering brand development, web design and development, eCommerce, strategic digital and traditional marketing. Our strategically designed locations allow our team to operate 24/7 and deliver on projects from start to finish.

Throughout our 16 years of operation, we have worked with major corporations, small and medium-sized enterprises (SMEs), start-ups, and not-for-profits across a variety of industry verticals — professional services, SAAS (software as a service) companies, retail, automotive, real estate, financial, healthcare, legal, entertainment, arts and culture and more.