International Real Estate Partners (IREP) Members
Company Information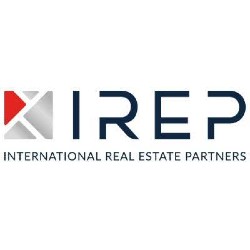 International Real Estate Partners (IREP)
Phone - +971588952624
Url - https://www.irepartners.com
City - Dubai
Postal Code - 26323
Sector - Project Management/ Facilities Management
Address - Office 608, 6th Floor, Indigo Icon Tower - Dubai

About Company
International Real Estate Partners (IREP) offers custom facilities management solutions to every client, every time. In addition, we also offer property, energy, and asset management, as well as commercial real estate, technical services and sustainable solutions.

Currently operating in more than 50 countries across 6 continents, we are continuously expanding to other geographies. We are driven by client service and defined by our technical excellence – our proprietary business intelligence platform, IREPort, and our innovative ESG system offer clients transparency, visibility and control and allow us to be one step ahead of the competition.

IREP's very own R&D facility allows us to continually improve and adapt our offerings to meet the changing needs of our clients. With a list of ISO accreditations and sustainability at our core, we provide modern, smart and inventive solutions backed-up by rigorous R&D and technology.